Some Nintendo gamers report that their Wii U breaks on its own after several years of non-use. What is causing this problem?
console owners Nintendo Wii U have reported on various online forums that their devices have become unusable and break on their own after sitting unused for several years.. These memory corruption issues affect consoles that have not been hacked or modified in any way, and even though their lifespan is nearing the end, these glitches are very premature.
According to a NeoGAF thread by user "Cireza", not using the console for longer periods can lead to it becoming completely corrupted. In other words: becomes unusable due to persistent memory system errors.
Cireza claims that a friend's Wii U stopped working when they tried to use it after having it in storage for several years. To clarify, the console was not hacked or modified in any way. Memory error 160-0103 appears on the Gamepadwhich is known as a death sentence for the console by current users.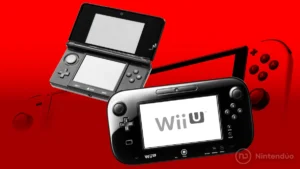 Nintendo expands details about the closure of the eShop specifying the deadline to transfer funds from Wii U and 3DS to the Switch Account.
Is about a NAND corruption problem, which means the Wii U is "bricked". Attempts to factory reset the console would also not resolve the issue. A NAND backup could save the console, but it would be a very complicated process without any kind of official support.
This is not an isolated case, and there are similar reports in many forums, such as Reddit. The aforementioned NAND corruption and memory errors are occurring too frequently for today's users.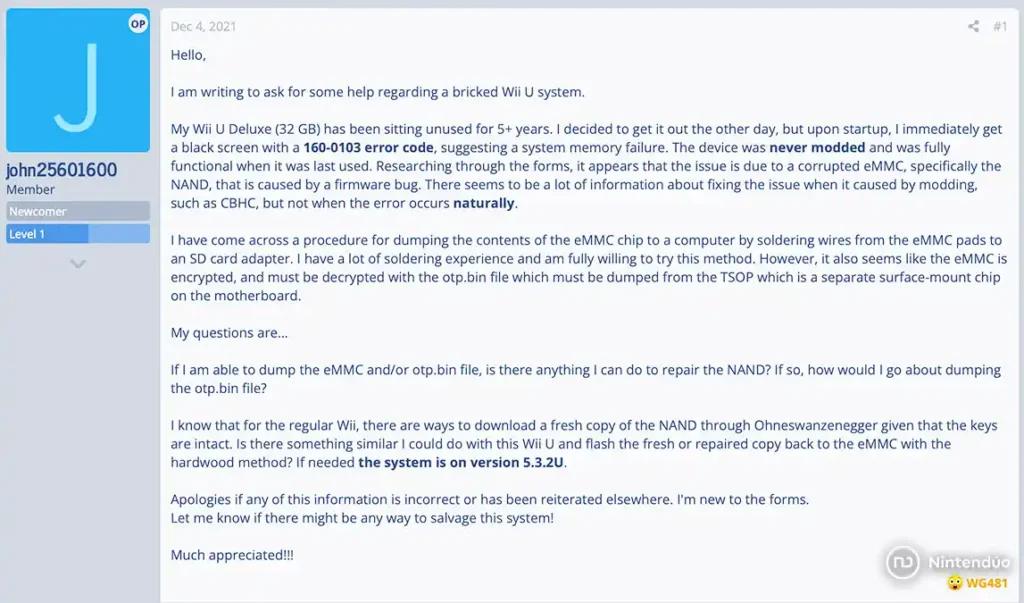 Reddit user John25601600's Wii U also suffered a similar fate, ending up completely bricked after not being used for over 5 years:
My Wii U has been sitting idle for over 5 years.. I decided to use it the other day but when I turned it on, I get a black screen with an error code 160-0103suggesting a memory system failure.

John25601600 and Reddit
As noted above, it is impossible to solve the problem unless the NAND has been backed up beforehand. For now, No one has managed to bring their Wii U back to life after this failure.
These Wii U that break themselves have not undergone modifications, which suggests that they are not related in any way.
Nintendo has not yet ruled on this issuebut if your Wii U has experienced this problem, we suggest that you contact Nintendo technical support to find a possible solution.
Fuente.