Surely, at some time in your life you have noticed small white spots on your nails and your relatives have told you that it was a lack of calcium in your body and that you should take more dairy products. Well, this condition is not due to the absence of this mineral and trying to drink more yogurt, milk or eat more eggs will not help to make them disappear from your nails, but to other factors that we will explain to you right away. In addition, you will know how to treat the problem and how to eliminate these stains.
White spots on the nails: why do they appear?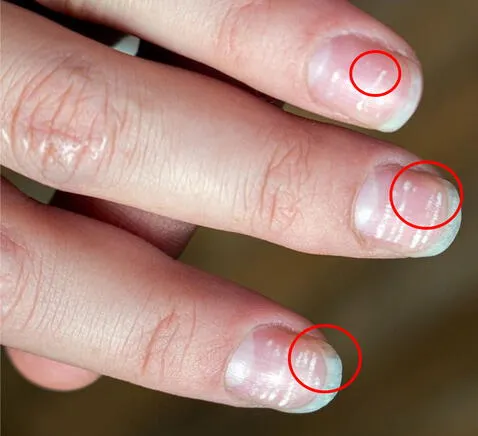 Some reasons why white spots appear on the nails. Photo: Shutterstock
According to dermatologist Guido Paredes, this type of white spots that appear in the area of ​​your nails is called leuconiquia and would have several reasons. One of them are hereditary or acquired diseases, the hereditary ones are due to a rare condition, while the acquired ones are due to trauma to the nail matrix, exactly where it is born. Other main causes are the following:
Fungus in the nails Psoriasis Aggressive manicure Use of aggressive detergents Some systemic disease that affects the kidney, liver or heart Side effects of chemotherapy treatments and drugs.
White spots on the nails: how to remove them?
If the cause is fungus, the best treatment for these white spots on the nails is good hand hygiene and oral systemic antifungals that your dermatologist will prescribe once you go to see yourself, recommends Dr. Paredes. In addition, he indicates that when performing manicure or pedicure treatments, care should be taken to do so with good quality products that do not alter the layers of the nail. Another of the dermatologist's recommendations is to wear gloves when washing and thus avoid exposing ourselves to detergents that could be aggressive to our skin. The best solution to this problem is to wait, because with the growth of the nail these spots will not take long to disappear.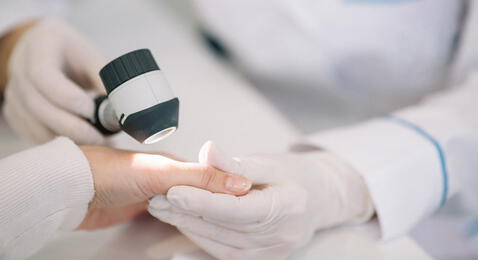 It is recommended to go to a specialist doctor to receive treatment in the case of fungi. Photo: iStock