During or after taking a shower, some people often notice that they have lost several hairs. Not in all circumstances does this mean that you have any disease what will we stay bald. What's more, according to specialists, a day it is normal for approximately 100 hairs to fall out of the head. This does not represent any danger. But what happens when the fall of the scalp occurs abundantly and constantly?
To find out why some lose too much hair when they shower, La República spoke with Guido Paredes, a dermatologist and professor at the Universidad Nacional Mayor de San Marcos (UNMSM), and Fabiana Suero, a medical specialist in clinical dermatologysurgical and aesthetic.
Is it normal for hair to fall out when we bathe?
Dr. Fabiana Suero explained that the cabello It can fall off naturally when hot water is used to bathe or a shampoo that is not suitable for our type of scalp is used.
Dermatologist Guido Paredes said that hair generally falls out and grows back, since this part of the body usually regenerates just like, for example, nails. When we bathe, some are in the process of growing, while others are about to separate from the body, so during the shower they end up detaching from the person's head.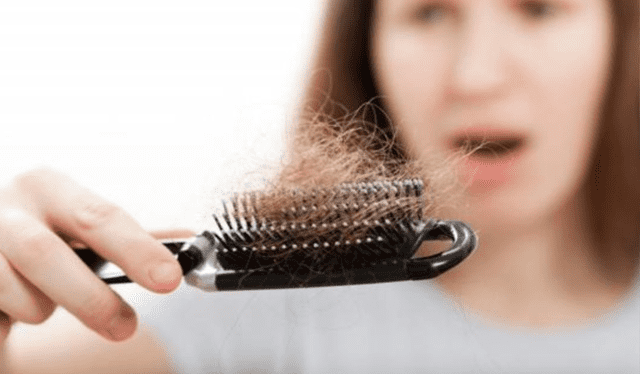 Specialists detail that bathing with hot water can influence hair loss. Photo: ABC
Why do our hair fall out too much when we bathe?
When scalp loss is constant, expert help should be sought as it could be a sign of a health problem. In that line, the UNMSM teacher explained that one of the most common causes of abundant hair loss is a lack of iron (ferritin).
The lack of this mineral can be caused by a poor diet or by losing blood. "During the menstrual cycle or in the process of a pregnancy, exactly during childbirth, blood is lost. Thus, the body reacts by losing hair. While in children who do not receive good nutrition, the same thing also happens (hair falls out )," said Guido Paredes.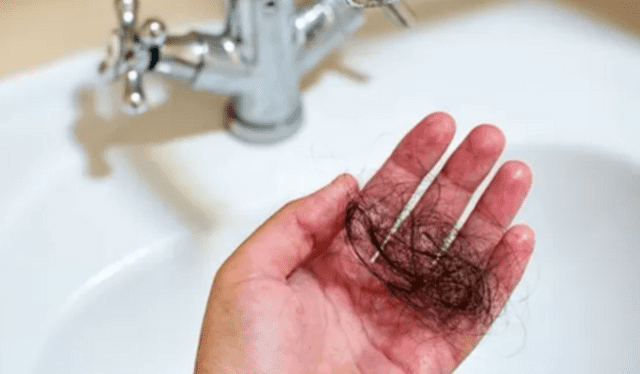 Hair loss can be due to lack of iron, stress or other conditions. Photo: AFP
The hair loss It also originates when we expose our scalp to high temperatures, according to the doctor. "When you go to the beauty salon, you can overdo it and get excessive heat or electricity (on your hair), which can lead to alopecia (hair loss)," he said.
Meanwhile, Fabiana Suero explained that another factor due to which we lose abundant hair when bathing is stress and a lack of vitamins. "Nutritional factors, such as a lack of B vitamins or zinc, could be involved (in hair loss)," she explained.
How to solve abundant hair loss when bathing?
The specialist explained that, in general, it is recommended that people avoid showering with hot water or exposing their scalp to strong chemicals, in addition to using the appropriate shampoo, depending on our hair type. In this way, it will be possible to avoid the fall of the scalp when bathing.
If scalp loss persists when showering, a dermatology specialist should be seen to identify the disease associated with the discomfort or to verify that it is not caused by a lack of iron, stress, or the absence of any vitamin in the body. .