Moles are characteristic of people, but when they appear in the visual area they become peculiar features. We tell you what it means to have them and when they could be risky.
Moles are capable of giving uniqueness to the person who carries it, although it will depend on the area where it is located. Thus, we find them in different parts of the body and face; however, they are also present within the eyeball. The fact may be a rarity, but it is found in a considerable amount of humans.
The specific name given to these moles in the eyes is ocular nevus. If you carry at least one of them or have observed that there are people in your environment who have it, you may have wondered why they appear, their meaning and when they can be risky.
Why do moles appear in the eyes and what do they mean?
According to a report from the American Academy of Ophthalmologymoles in the eyes appear due to cells known as melanocytes, which produce melanin, the pigment that gives color.
Although these cells are distributed throughout the body, sometimes these cells clump together and form this mole called a nevus. This feature may be present from birth. Some studies have found a correlation between exposure to ultraviolet light and the development of nevi.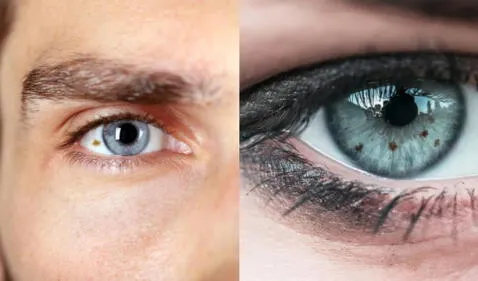 Although conjunctival moles are the most common, moles on the iris also exist in part of the world's population. Photo: LR/Broadcasting/ Active Vision Center
The nevus in the eye has a similar formation as in the skin, thus it can be congenital or appear in the first 20 years of life, as in conjunctival nevi. Although there are also freckles on the iris, iris nevi and choroidal nevi.
Ocular nevi are present in a large part of the population. Likewise, they are mostly benign, and are usually asymptomatic. However, in certain cases they can be risky.
When should moles in the eyes be removed?
Despite the fact that ocular nevi do not represent a latent risk, we must be careful when we notice changes in their shape and size, just as happens with moles on the skin. These variations in dimensions can lead to a melanoma.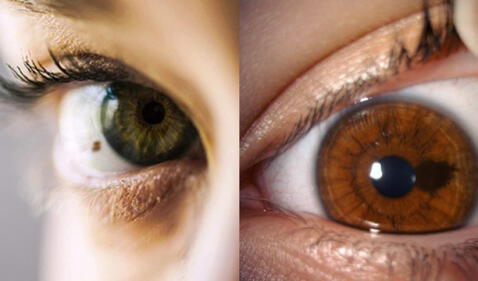 The dimensions of the mole must be taken into account and if there are changes in them to be alert to melanomas. Photo: composition LR / Martínez de Carneros Ophthalmological Clinic / Laser Eye Center – Dr. Irigoyen
Some of the symptoms of melanomas are:
Red and hyperemic eyes Blurred vision Proptosis Color change in the iris Ocular abnormalities in the conjunctiva or iris Flashes of light.
When these cases are found, the mass is removed by surgery, taking into account the location and size of the melanoma. You can also opt for radiation, which is a stronger treatment.