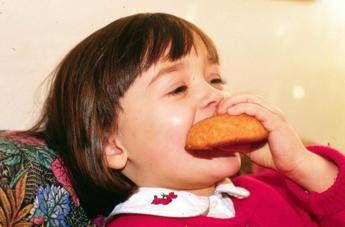 Crackdown on unhealthy snacks and sodas. This is proposed by the World Health Organization (WHO) for Europe, which recalls the new guidelines of the UN agency aimed at protecting children from marketing that promotes unhealthy foods and soft drinks. The document offers a series of nutritional criteria to achieve the goal. The profile indicated by WHO Europe (Nutrient Profile Model, Npm) allows the classification of food products to determine if they are healthy enough to be advertised to children. A sort of compass to focus on allied health choices and avoid the bad ones.
The numbers, recalled today, are worrying the health authorities: unhealthy diets are one of the main causes of morbidity and mortality in the WHO European Region, and have a significant impact on obesity and overweight levels. In 46 out of 53 countries in the area, it is estimated that over 50% of the population and one in 3 children live with overweight or obesity. This proposed model – WHO Europe explains – can be used by decision makers to develop policies to improve the overall nutritional quality of diets and to support monitoring initiatives, thus reducing the pressure on children and ensuring the promotion of healthier diets for reduce the risks of noncommunicable diseases.
The updated Nutrient Profile Model has been tested by 13 WHO Member States and modified to reflect advances in science and changes in food policies and environments since the development of the original model in 2015. WHO Europe also warns of a another aspect: the so-called healthy snacks are not always healthy, he warns, inviting us to use the proposed model as a guiding light. In particular, children must be protected. Because childhood obesity is likely to continue into adulthood, putting children at risk of developing diabetes, cancer and other noncommunicable diseases.
"We have many food and beverage brands promoting their unhealthy products to children. In many countries, we see self-regulatory approaches that have proven inefficient in protecting children from exposure to this type of marketing," says Kremlin Wickramasinghe, interim head of the WHO European Office for the prevention and control of noncommunicable diseases (NCD office). "Therefore – he continues – we have developed a set of nutritional criteria to determine whether food products are suitable to be marketed to children and adolescents. Decision makers can use this model as a guide to define policies, improve the food environment and protect children's health".
The updated second edition of the NPM is one of the tools of WHO Europe. It was developed in collaboration with Mike Rayner of the University of Oxford (UK), and with the support of the Best-ReMaP Joint Action of the European Union. Cardiovascular disease, diabetes and cancer are among the diseases linked to diets high in saturated fat, trans fatty acids, free sugars or salt. Children and adolescents, the UN health agency insists, are particularly vulnerable to unethical food marketing through any channel, from television to online video games to social media.
These ads may target children 3 years of age and older, making it crucial to have comprehensive and clear guidelines on the types of food products that can be marketed to children. Because the nutrient profile helps categorize foods, decision makers can use it to limit inappropriate promotion techniques that target children directly. The NCD office also recently produced the Nutrition and Promotion Profile (NPPM) model with the WHO Collaborating Center for Nutritional Epidemiology at the University of Leeds (UK). Model using information on product packaging to evaluate food for children up to 3 years old.