Do you want to see Mario's new adventure at home? We already know the date on which the DVD and Blu-Ray of Super Mario Bros The Movie is released.
Just a week after the theatrical release of the new Super Mario movie, the release date and the first editions of its domestic version have been leaked. we already have one release date of Super Mario Bros. The Movie on Blu-Ray and/or DVDat least indicative.
And it is that the new Mario, courtesy of Illumination and Nintendo, will arrive at Best Buy stores next June 6th. Unfortunately, we do not know if it is the same date for the rest of the countries, but it is a good reference that has also helped us to see the first special edition of Mario Bros The Movie. We teach you.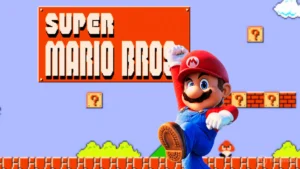 There's nothing like looking back to the roots, and Super Mario Bros. The Movie has done it with Level 1-1 of the first plumber game.
DVD and Blu-Ray of Mario Bros. The Movie – Editions and dates
At the moment, the only thing that has leaked from the domestic version of Super Mario Bros The Movie is the Power Up Edition. It is to be expected that, along with this, there will be a standard edition that only contains the base material, that is, the Illumination and Nintendo movie. Likewise, the date on which it will be released has also been confirmed, which looks at beginning of June at least in the United States.
available editions
Super Mario Bros. The Movie: Power Up Edition (4K Ultra HD Blu-Ray) – Steelbook featuring Mushroom, Mushroom Kingdom interior design, two discs with movie and extras.
Super Mario Bros. The Movie: Standard Edition
Release date
As we said, at the moment only the release date of the Blu-Ray of Super Mario Bros. The Movie in the United States has been confirmed, specifically in Best Buysince the Power-Up edition seems to be exclusive to said chain of stores.
When is the Mario movie coming out on Blu-Ray or DVD? – June 6, 2023.
We will expand this news with more details when more disc editions of the Super Mario Bros. movie and its release date in other regions are confirmed. Do you want to see it now? We are about to discover all its secrets, although you can go warming up with this: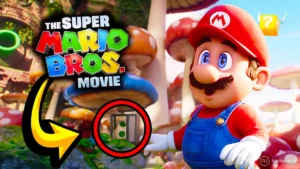 The trailer for Super Mario Bros. The Movie is full of secrets, winks, curiosities and hidden details. We hunt them all!