On Monday there was a shooting at an elementary school in Nashville, capital of the US state of Tennessee: six people were killed, including three children. The shooter was a 28-year-old person, Audrey Elizabeth Hale, a female name: however, the police said that Hale was transgender, and on social networks she identified herself as male. Police killed Hale minutes after the shooting began. Hale had three weapons: a pistol and two semi-automatic rifles. Police said at least two of these weapons would be obtained lawfully, complying with local Tennessee laws.
Police said Hale had with him a detailed plan showing the school's entry points and a handwritten sheet of paper claiming the shooting (details of which have not yet been released).
It is known that Hale was 28 years old, worked as a graphic designer and had no criminal record. According to the first information provided by the police, in the past he had attended the school where he committed the massacre.
The school is private and Christian, and is located next to the Covenant Presbyterian Church on the southwest outskirts of the city. Surveillance camera footage released by police shows Hale entering the building at 10:11 on Monday, firing a few shots at the glass front door, and then entering the school lobby, where no there was no security man.
Don Aaron, a police spokesman, said Hale randomly fired at people he passed in the hallways, but did not enter the classrooms. Police intervened minutes after the shooting began and at 10:27 am killed Hale.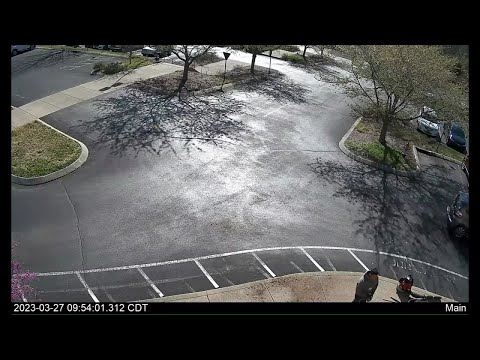 Those killed by Hale are three 9-year-old children (Evelyn Dieckhaus, Hallie Scruggs and William Kinney) and three adults: Cynthia Peak, a 61-year-old substitute teacher, Katherine Koonce, a 60-year-old school principal, and Mike Hill , the caretaker, aged 61.
Active shooter Audrey Elizabeth Hale, 28, drove this Honda Fit to the Covenant Church/school campus this morning and parked. MNPD detectives searched it and found additional material written by Hale. pic.twitter.com/ftGX74ecKr

— Metro Nashville PD (@MNPDNashville) March 28, 2023