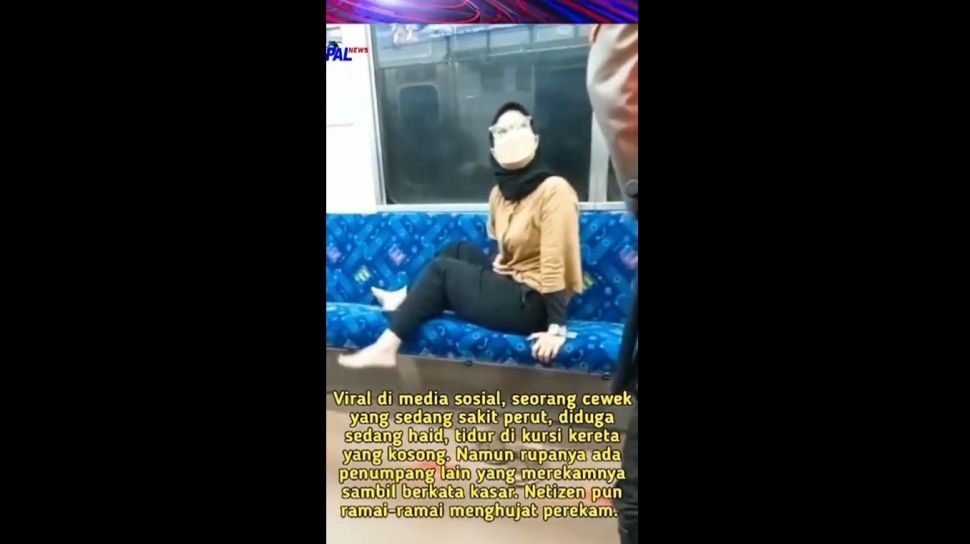 Suara.com – The social media world has recently been buzzing with a viral video of a woman allegedly experiencing stomach cramps due to menstrual pain lying on a train seat. The incident was also recorded by another train user.
"You can't sleep, can you? It feels like the train of your ancestors," said the video recorder, laughing a little, quoted on Tuesday (14/3/2023).
The woman who was filmed complained that her stomach hurt because she was menstruating, and asked for understanding from the train staff, but she was still not allowed to sleep.
Menstrual pain is common for every woman during menstruation. Every woman will experience different symptoms. It can be of short duration or even long term. No doubt many of the women even find it difficult to move because of menstrual pain that is so strong.
Also Read: Fragments of Women's Wounds in Adonis's Poetry
Causes of Menstrual Pain
Launching from the Alo Doctor page on Tuesday (14/3/2023), the causes of menstrual pain can vary, including:
1. Uterine Muscle Contractions
Egg cells that are not fertilized will experience decay in the uterine wall so that they contract more forcefully. These contractions can cause pain because the uterine tissue will release prostaglandins which make the uterine muscles tighter.
2. Certain Medical Conditions
Also Read: Viral Torgamba Police Chief Argues-Expels Members from the Police Dormitory, Netizens: Salaries from the People Aja on Belagu
Certain medical conditions or diseases can also affect menstrual pain during menstruation, such as side effects of using IUD birth control devices, myoma, endometriosis, adenomyosis, and pelvic inflammation.
Menstrual pain caused by certain medical conditions will usually occur before menstruation with a longer duration.
How to Relieve Painful Menstrual Symptoms
Menstrual pain that is quite disturbing can be overcome in the following ways which are easy to do, namely:
Drink warm water; Compress stomach or back with warm water; Reduce caffeine; Avoid fast food; Regular exercise; Consumption of calcium such as milk; Do relaxation; and stop smoking.
Author: Shilvia Restu Dwicahyani