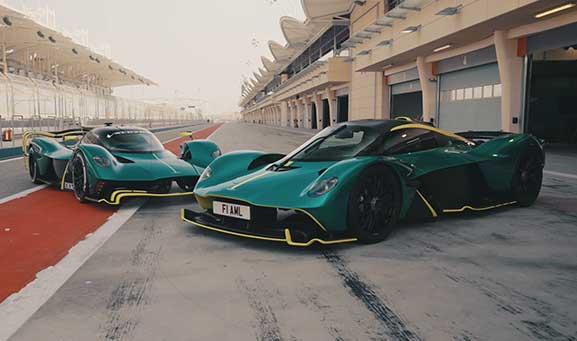 Can anything be even better than perfect? Chris Harris tries to find out. He drives on track in Bahrain with the Aston Martin Valkyrie and the track version of it, the Valkyrie AMR Pro. Is the hard work of Adrian Newey and Aston Martin paying off? And do you get answers to all these questions?
Let's start with the easiest questions. No, there is nothing better than perfection. Still, the Aston Martin Valkyrie comes pretty close. Harris calls the Aston Martin 'last-tank-fuel stuff', although there are some drawbacks. The steering wheel is too high (or Harris is too short) and shifting could be smoother.
The work of Adrian Newey
But what does it matter? The loads of power and downforce, and the roar of the Cosworth V12 make up for a lot. So yes, the work of F1 genius Adrian Newey has worked. The approach to have 'more holes than bodywork' works like a charm. And then this is just the Valkyrie with license plate. Aston Martin has also brought a Valkyrie AMR Pro to Bahrain.
Soon Harris finds out how much better the AMR Pro is. In terms of top speed, in terms of downforce, in terms of experience; everything is a little better. It shows when TopGear editor Ollie Marriage is sent out in the license plate Valkyrie. Harris gets to hunt him in the AMR Pro. Then you can see the difference between good and better.