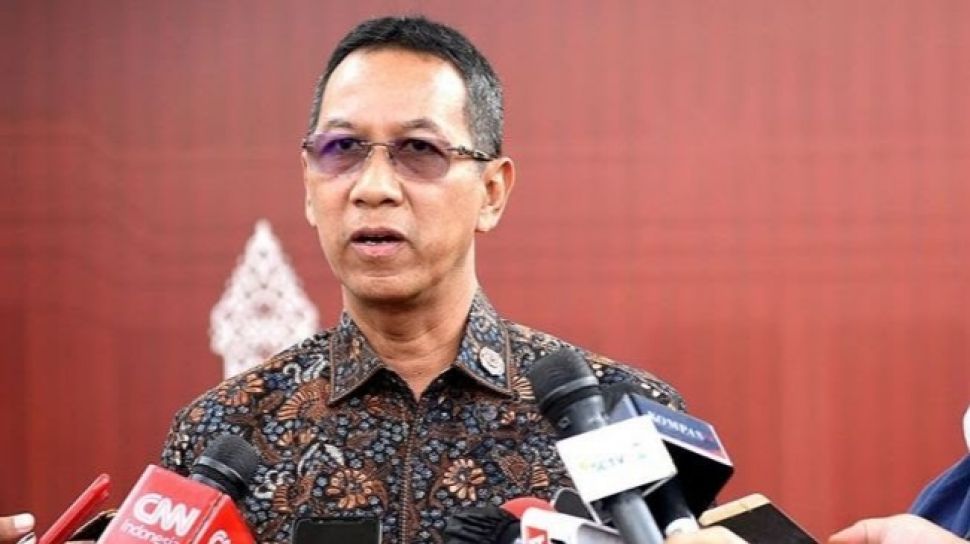 Suara.com – Acting Governor of DKI Jakarta Heru Budi Hartono visited the scene of the Pertamina Depot explosion in Plumpang, North Jakarta on Friday (3/3/2023) evening. His arrival was to review the process of handling fires which are still ongoing today.
Heru said that a number of residents were victims of burns to death due to this incident. He also alerted all hospitals (RS) in the vicinity to provide assistance to victims.
"The local government has prepared all the hospitals today in Koja and Mrs. Kadis. There are 14 (victims) in the Koja Hospital, there are 5 at the port, Mulya Sari 15 patients, there are 10 Koja monuments, in the Koja Hospital they have been resolved. Hopefully all the victims can resolved, can recover," said Heru at the location.
Apart from the hospital, Heru also mobilized health workers to the scene of the incident. Equipment and medicines were prepared to deal with victims quickly.
Also Read: Patients who are victims of the Pertamina Pelumpang Depot fire were rushed to the Koja Hospital
For now, officers are focusing on handling and extinguishing the fire. However, he said that the loss of citizens would be borne by the government.
"Of course, if all the costs are borne by the government," he said.
Previously, the DKI Jakarta Fire and Rescue Agency (Gulkarmat) confirmed that there was a fire incident at Pertamina's pipeline in the Plumpang area, North Jakarta. This incident has been widely spread on social media.
Public Relations of the DKI Gulkarmat Service, Mulat Wijayanto, said that his party received reports of this incident since 20.11 WIB.
"The fire incident in North Jakarta was the object of Pertamina's gas pipeline," Mulat said in his statement.
Also Read: Seconds of the Pertamina Plumpang Depot Burned, This Said Pertamina's Corporate Secretary
To deal with the red fire, Mulat said that his party sent 18 fire engines.