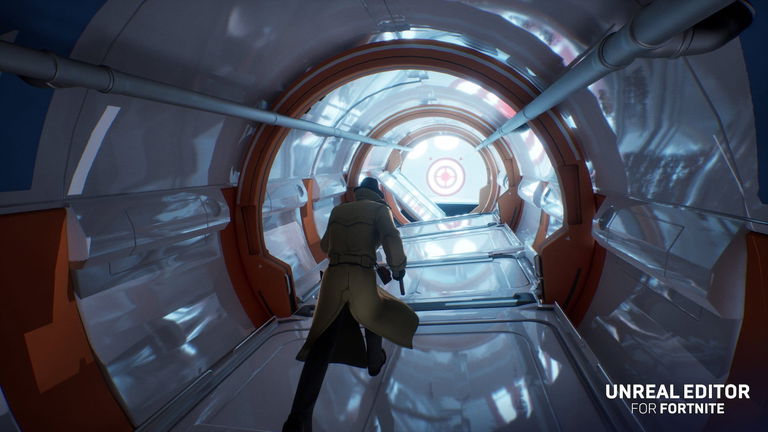 join the conversation
Fortnite was a phenomenon from practically the beginning, and it is that its developers saw perfectly the popularity of the battle royale genre, and not only decided to take advantage of the popularity, but also proposed something new in the genre, this being what made it gain a lot of popularity in a very short time. The game itself already encouraged a lot of creativity in the game, but it was when the creative mode arrived that the developers took a definitive step in this direction.
Last week they officially announced the inclusion of Unreal Editor, which comes to be, explained in a very simple way, an evolution of the creative mode approaching the Unreal Engine of Epic Games itself, although without having the complexity of the latter. In this way, the most creative users of the community will be able to create new experiences within the game, which may surprise us even more than some current games, as happened at the time with the launch of Dreams, one of the best PS4 games. , but also one of the most forgotten.
A passage into the unknown
Indeed, Unreal Editor is a very powerful tool, and that allows users to create completely new experiences in Fortnite, but, there are a few things that you should know before entering this world. To begin with, this tool as such will only be available on PC, so if you don't have a powerful computer it will be very difficult for you to use it.
Now, these games that are published by users of Unreal Editor can be played on any platform in which Fortnite is available, so it is an incredible opportunity for all kinds of users to get to try your creations. In addition, the developers have reported that, over time, this tool will incorporate most of the additions that Unreal Engine 5 currently has.
In case you want to download Unreal Editor, and start creating content for Fortnite, one of the best multiplayer games in history, you have to go to the Epic Games Store, to download the public beta of this tool that promises to be so powerful.
join the conversation