The French company continues to stumble in the industry.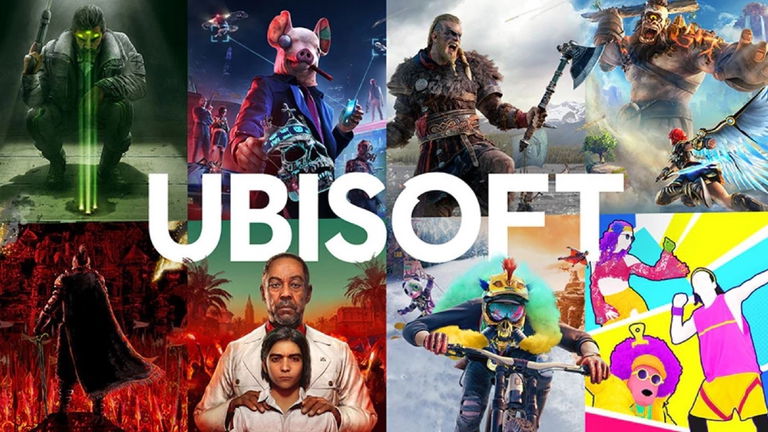 Ubisoft logo next to some of its releases in recent years
join the conversation
Ubisoft is a company that in recent months has become better known for going like a headless chicken than for the games they release, while the French company has been embroiled in various controversiessuch as the successive game cancellations that they were designed to function as services, as well as the fact that the board placed the responsibility of refloating the company on the workers, which led to a series of resignations.
Be that as it may, the company seems to will put all her eggs in the basket of her winning horse, being that the assassin's creed seems to be the great bulwark of Ubisoft for the next few years with multiple video games in development. In fact, recently we have been able to learn new details of Assassin's Creed Red that have supposedly revealed the number of playable characters and the release date.
Ubisoft Ghostwriter is a technology that would help scriptwriters with the most repetitive tasks according to Ubisoft
However, this time we will not focus so much on the announcements, but rather on the developments and specifically on a report that arrives and informs that Ubisoft would have presented an AI tool to help its writersbeing so that this would receive the name of Ubisoft Ghostwriter and would allow the generation of the first draft of conversations of a great multitude of NPCs with the lines of dialogues that they have.
Under this premise, and taking into account how important these dialogues are for the player's immersion, Ubisoft has wanted to downplay the matter by stating that AI will help your narrative teams work on less repetitive tasks. In fact, they claim that this AI has been created by the writers in order to create more realistic NPC interactions by generating variations on one part of the dialogue, which would allow workers to focus on major plot themes.
It should be noted that the reactions have not been long in coming, thus giving rise to multiple developers who have expressed their rejection of these technologies. After all, it cannot be ruled out that this will take the job of more than one person. Be that as it may, we will have to see What does the future holdsince the only thing we know in the short term is that Ubisoft will participate in E3 2023 at first.
join the conversation