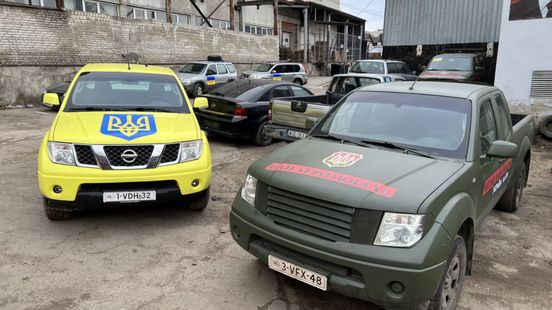 Maidan
Maidan is a central square in the Ukrainian capital Kyiv. On 13 November 2013, this was the setting for the first mass protest against the refusal of the then president of that country to sign an important trade agreement with Europe under pressure from Russia, despite earlier commitments. Students in particular, who wanted a different future for the country, felt betrayed. Partly because the government had secretly sought rapprochement with Russia.
The protests were brutally crushed, but that only led to the masses of demonstrators getting bigger and bigger. The Maidan protest grew into a 93-day battle in the bitter cold between hundreds of thousands of civilians from all walks of life and government militias. The square became a permanent fortress. In January and February, a total of more than 100 people were killed and more than 1,000 injured in violent ammunition attacks by riot police. The demonstrators did not budge.
'Maidan' ended with the president's flight on February 23, 2014. He was granted asylum in Russia, immediately annexed Crimea and invaded eastern Ukraine. Elections were held in Ukraine in May. Petro Poroshenko, who had supported the Maidan protests from the outset, won. In 2019, he was succeeded by Volodymyr Zelensky, the current president.