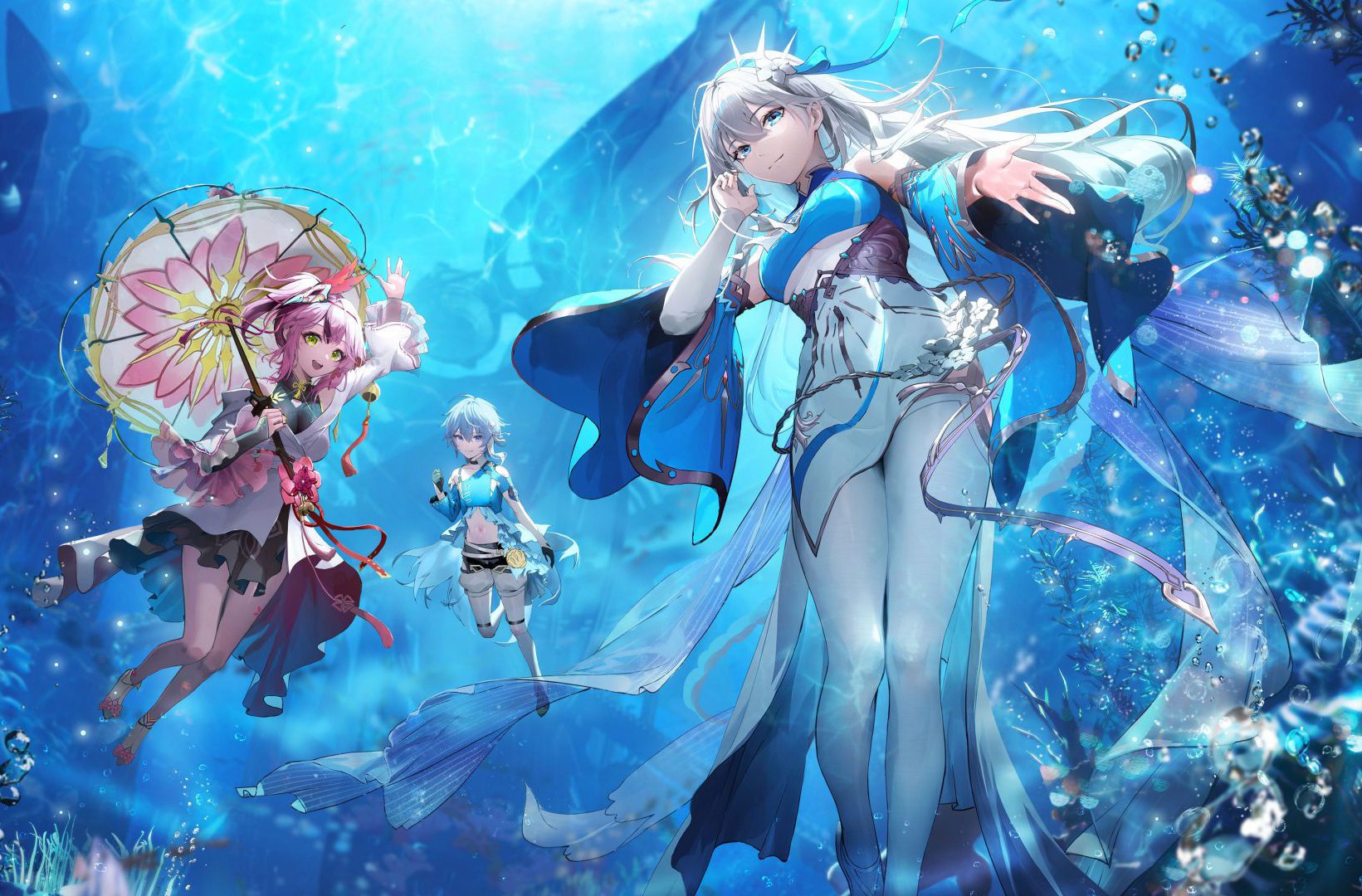 Level Infinite e Hotta Studio have presented new details and updates for Under the Grand Seathe next major expansion of Tower of Fantasy coming on March 30th. Before the details below, we also refer you to our preview.
This latest expansion will introduce a brand new map, simulators and challenges that will be part of an incredible underwater experience. In Under the Grand Sea, players will experience new and exciting adventures in the depths of this rich underwater world. Within each of the new map's three levels – Grand Sea Island, Innars City, and the Dragon Breath Volcano – wanderers will experience underwater combat, bosses, enemies, and tons of special content. The full Tower of Fantasy game and the new update will also hit the Epic Games store this summer.
New simulacrums will be introduced in various areas of Under the Grand Sea. One of these, Lan, emerged from an unknown dimensional shift, claiming to be from Domain 9, to contribute to the continued expansions of the Entity Grayspace. Wearing eccentric outfits and a fiery bird headdress, Lan attacks with a strange umbrella that releases enormous amounts of energy. Besides Lan, several other simulacra await the Wanderers in Under the Grand Sea. In addition to these new simulacra, players will also encounter new bosses and exciting challenges. The New Abyssant: Haboela, an Abyssant Behemoth, uses her colossal size and lava to become one of the most important bosses in the underwater world. Events like the new Underwater Request Mission, where wanderers are guided to explore the underwater world, earn rich rewards or team up to challenge Oblivion's New Crusade Ring, are just one of the challenges players can look forward to in the new expansion.