After a bitter and stingy 2022 with no satisfactions, much was expected from the AlphaTauri. Before leaving the team in the direction of Alpine, Pierre Gasly himself had assured that, from what he learned, the Italian team was working to make an important leap forward, especially after solving the aerodynamic and weight problems of the chassis.
Promises that had also been made to the Team Principal of the Faenza stable, Franz Tost, who however spared no criticism of his technical group after the disappointing race in Bahrain. In fact, on the weekend of the season debut in Sakhir, Yuki Tsunoda started from the row week, while Nyck De Vries was unable to go beyond Q1, ending the race outside the points.
The Japanese actually came close to the top ten, about a second behind Alex Albon's Williams, but we must not forget that the result would have been aided by the retirements of Charles Leclerc and Esteban Ocon, drivers who currently have clearly faster single-seaters.
"We were expecting a much more competitive car. In Bahrain we went into trouble, here the story seems a little different, I hope that at least with one car we can go to Q3. But we have to work hard to make the car faster, especially on the aerodynamic aspect", thundered Tost during the press conference dedicated to the teams, underlining how now, after numerous promises, he has lost faith in his engineers.
"There are several programs under study at the moment, the engineers tell me we are making progress, but I don't trust them anymore, I just want to see the lap times, because that's the only thing that matters."
"During the winter break (the engineers) they assured me that the car was going to be fantastic, that we were making great progress. But then we arrived in Bahrain and… Speechless".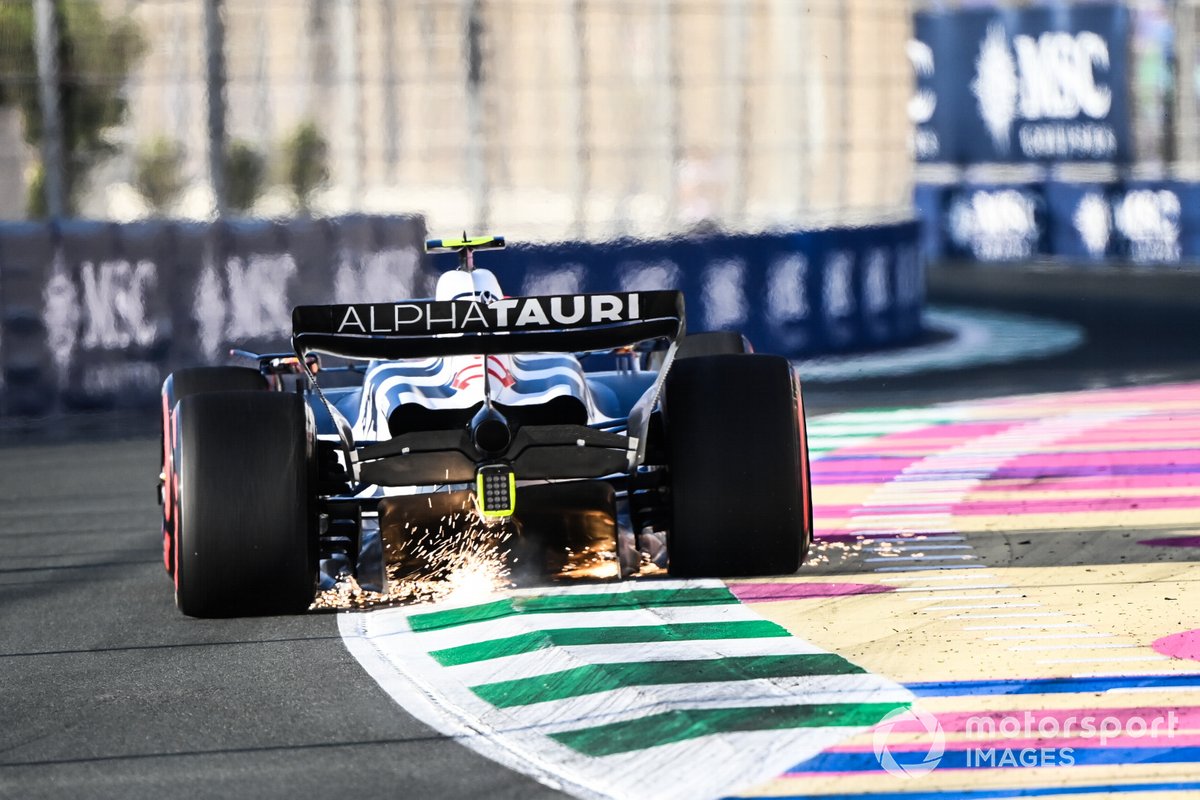 Yuki Tsunoda, AlphaTauri AT04
Photo by: Mark Sutton
Talking about the problems of the current package, the Team Principal pointed out the lack of downforce, one of those aspects on which the technical group had worked hard in the design of the AT04: "We have no downforce. Furthermore, the car is not stable under braking, it causes the rear tires to overheat, it struggles at the apex of the corner, it has no traction. All that would be needed to set a good lap time".
The first corrections are already expected for the next rounds, starting with the Australian Grand Prix, the last one of the long break scheduled for April. The idea is to bring small but constant packages to every race in the world championship.
"There are updates coming for the next races. We will bring something to Melbourne and Baku. Our plan is to bring small update packages to each race," added Tost.
Read also: