Today, we welcome one of the most listened to singers of the moment at 'El Hormiguero': Aitana Ocaña. The artist visits the program to reveal the details of her new song: 'Los Ángeles', which also opens today, marking the beginning of a new stage in her discography.
The singer rose to fame a few years ago, and, to this day, continues to grow like foam. Some of her best-known songs that the young woman has are 'Mariposas', 'Quieres' or 'Formentera'.
It is not the first time that the 23-year-old has come to visit the program, we have already been able to enjoy it on other occasions, such as the funny interview where Pablo Motos asked the singer about her defects and she hurriedly replied: "You are leaving me fatal !". A great moment that made the program sound laughing.
In addition to others, such as the night that Carlos Latre put Aitana's acting skills to the test, making her participate in a telephone lined with imitations of familiar faces: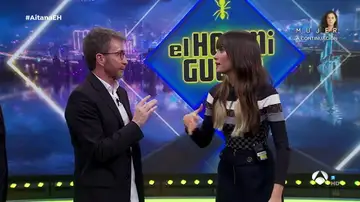 In addition, her fans are everything to her and it is proven in the program that it is also for both parties. In one of the tests on the set, one of the assistants refused 150 euros in exchange for keeping the selfie that they had both taken a few seconds ago. A whole sample of the affection that she has for her favorite singer, goes above any other greedy offer: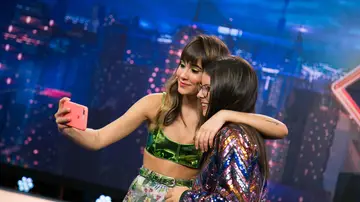 For all this and more, you cannot miss the interview of the program that already sounds like it is going to be devastating. Tonight at 9:45 p.m. on Antena 3!