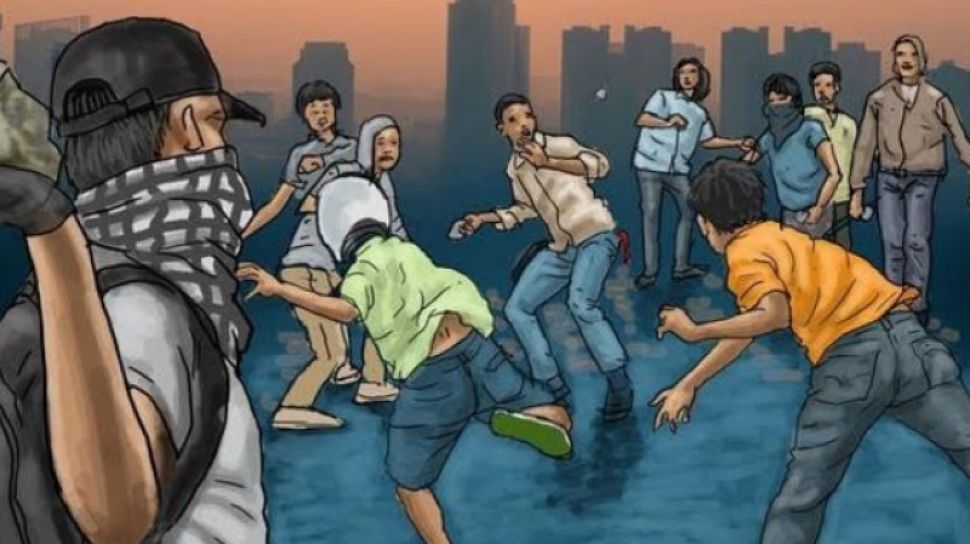 Suara.com – The Tanjung Duren Police will place RW police at vulnerable points to reduce crime rates during the holy month of Ramadan.
Head of Tanjung Duren Police, Kompol Muharom Wibisono, said that the Tanjung Duren area which is vulnerable is the Flood Canal Embankment to be precise at the Suspension Bridge.
He said that this vulnerable point was obtained from the results of complaints from residents who felt uneasy about the brawls of teenagers there.
"Indeed, at night it is often used for crime or brawls by groups of teenagers," said Muharram when confirmed, Monday (20/3/2023).
Also Read: Residents of Petamburan Prohibited from Convoys to Welcome the Month of Ramadan in Tanah Abang, FPI: Police 'Lebai'
Muharram said the perpetrators of the brawl were not teenagers from the Grogol Petamburan area, but from the Tambora area. The two areas are next to each other.
"We will take firm action if there are teenagers who are found to be agitating or carrying out brawls," he said.
Muharram hopes that with the cooperation between the police, especially the RW Police and the community, the location will no longer be an arena for teenage brawls.
"The National Police cannot work alone without the participation of the community. Let's create a conducive situation together," he concluded.
Also Read: The following is a prayer to welcome the month of Ramadan 2023, a study by Ustadz Adi Hidayat