Suara.com – Sex with pregnant women or pregnant women during Ramadan fasting is prohibited, because it is an activity that cancels it. So, what is the right way to have sex with pregnant women in Ramadan?
Obstetrics and Gynecology specialist, dr. Sintha Utami, Sp.OG, MARS said that in order not to break the fast, husband and wife may have sex even when they are pregnant. However, it must be done from the time of breaking the fast until before dawn.
The doctor who practices at Bunda Margonda Hospital, Depok, reminds pregnant women who want to have sex, the right time is to enter the 2nd trimester, between 14-28 weeks, and after 36 weeks.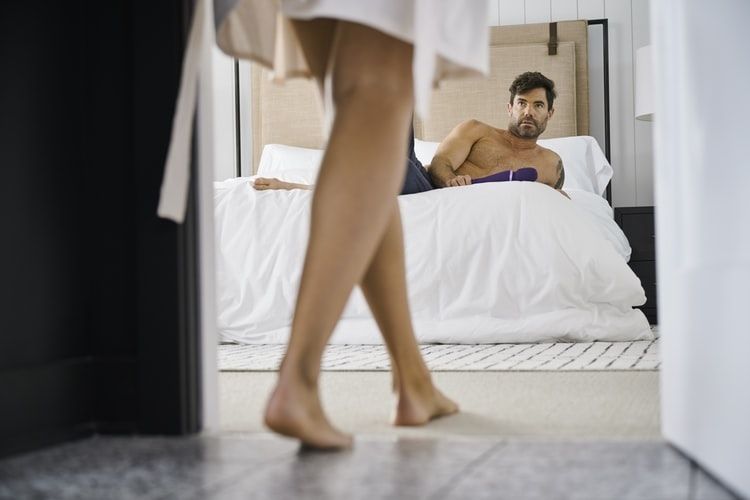 Illustration of having sex, making love, sexual problems (Unsplash/We-Vibe WOW Tech)
According to him, in the 1st trimester, the placenta has not yet formed, and the fetus is not yet strong. So, when having intercourse or coitus can cause uterine contractions. What is worried when contractions occur can cause bleeding alias abortus and when heavy can cause miscarriage.
Also Read: Imsak schedule for Balikpapan, Samarinda and Bontang Thursday 30 March 2023
"Apart from that, in the 1st trimester pregnant women, pregnant women are still nauseous, vomiting, uncomfortable, so they are also physically weaker," said dr. Shintha through a statement received by suara.com, Tuesday (28/3/2023).
dr. Sintha also emphasized that it is not recommended to have sex for the 3rd trimester under 36 weeks. This is because during coitus the sperm that is released contains a substance called prostaglandin which can cause uterine contractions.
"If contractions occur in pregnant women under 36 weeks, it can result in premature or preterm labor," he said.
Furthermore, according to dr. Sintha, if coitus is more than or equal to 36 weeks pregnant, the prostaglandins released by sperm can help soften the cervix or cervix, making it easy to expedite the opening when the patient wants parturition or normal delivery.
"The need for coitus is psychological because the partner feels safe, comfortable, loved and needed by the husband even though the body is stretched or fatter, not just sexual satisfaction. Coitus is allowed as long as it is safe," he explained.
Also Read: Ustaz Adi Hidayat Reveals The Characteristics Of People Forgiven Of Their Sins, Do You Have It In Yourself?
Regarding a safe position, said dr. Sintha Utami, confirmed a position that does not suppress pregnant women.
"The main thing is psychologically more comfortable," he said.
according to dr. Sintha, having sex during pregnancy can have several benefits for pregnant women and their partners. Among them are better orgasms, keeping pregnant women fit, burning calories and can help pregnant women and their partners stay fit, boosting the immune system.
"As well as reducing stress, improving sleep quality, and lowering blood pressure," he said.