They discover an unused song in the code for Pokémon Scarlet and Purple that reinforces the mystery about its DLC.
Much remains to be discovered both inside and outside of Paldea. The two DLC that will arrive in the coming months to Pokemon Scarlet and Purple they will expand the story, the Pokédex and the presence of legendaries, and surely they will also explain more than one mystery to solvelike the one in this unused song.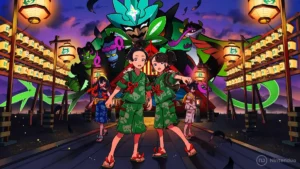 Pokémon Scarlet and Purple had left more than a hint of its first DLC, The Turquoise Mask, and no one had noticed until now.
Twitter account CentroLeaks has shared a battle theme that is in the game code, but has not been used. You can listen to it below, and you will see that it sounds quite familiar:
Although he has no name in the files, it seems that he could be connected to Team Star given his rock component. Even so, it is unknown if Game Freak intended to use it or if, on the contrary, it is material that will be used in the DLC of the Hidden Treasure of Area Zero.
And it would not be the first time that the game has something in its files that points to The Turquoise Mask o al indigo disc. After the last major update, we were able to see DLC images being pushed into the archives. Will we hear this battle song in Noroteo?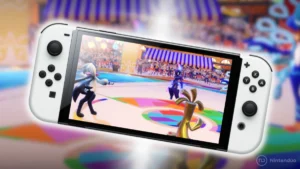 Several images of textures that the DLC of Pokémon Scarlet and Purple will use have been leaked due to the "fault" of the game code.