Change the settings to improve your PC's performance and remove this Steam error.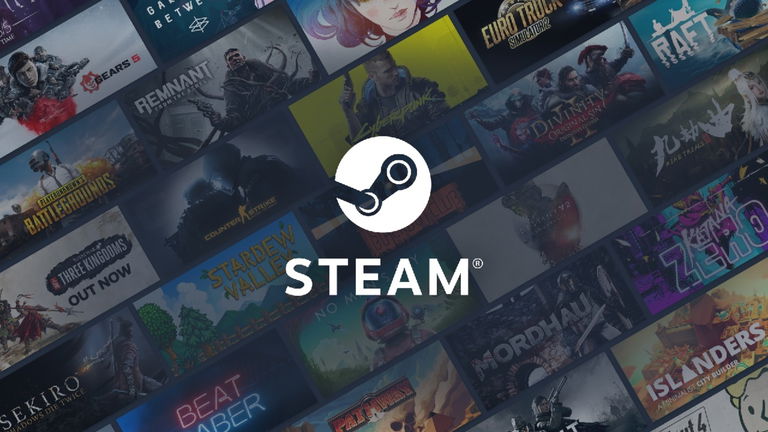 Steam not only offers a great collection of games, but also bugs.
join the conversation
Watch out, because one of the old Steam bugs that caused a excessive use of your CPU may have been fixed; at least temporarily. For this you will only have to make a small change in your Steam configuration, once this is done, everything will return to normal and your computer will stop suffering. In addition to free games, Steam also has a small collection of bugs.
Yes ok some users are not affected by this bug, other players have been suffering from it for years. And yes, at the moment the official support has not given a follow-up or a definitive solution for this. However, Reddit user TranquillizeMe has come up with a little way to tone this down and not make your CPU suffer any more.
This is how you will solve this Steam error in a simple way
Yes, we agree that Valve usually does a great job of maintenance. However, many users agree that Steam is far from perfect. Problems in the application are quite frequent, whether they are slight and punctual, or really annoying and important. Something that can be a big source of problems is the application chat; Not to mention that Steam's WebHelper uses a fairly old version of Chromium.
To solve the problem we are talking about today, You will simply have to go to the settings of the friends menu and disable animated avatars and avatar frames. With this simple change, CPU consumption dropped from 13% and became a normal use of resources. If you want to see the entire Reddit thread here is the link so you can take a look for yourself and see the changes.
As you have seen in the thread that we left you a little above, this user has noticed a notable improvement in the performance of his computer. As we told you, this small configuration change has caused the Steam WebHelper to not consume 13% CPUsomething that is really high.
If you are one of those players who have noticed problems in their games, maybe it is because these functions are activated by default. So now you know, try deactivating them and surely you will have a more than obvious change. Once this is done you only have to enjoy your games.
join the conversation