Hogwarts Legacy would have lost 90% of its players in a matter of just a few weeks.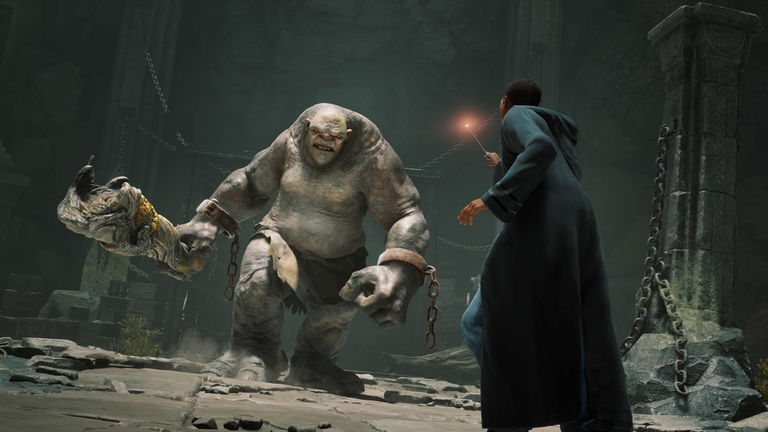 Hoghwarts Legacy conquered Harry Potter fans for the care put into its setting
join the conversation
Hogwarts Legacy has been such a commercial success for Waner Bros that it has come to surpass the premiere of games like Elden Ring in Europe, a title that last year managed to win the GOTY award. Still, it seems that the Avalanche game has deflated well before FromSoftware's game. Not only would have already lost the vast majority of playersbut the completion rate of the game would be really low.
about start many games but finish less and less It's a growing trend in the video game industry, but in the case of Hogwarts Legacy it would be especially noticeable due to the enormous popularity that followed its release last February. Barely 3 out of 10 players would have finished Hogwarts Legacy. What could this premature abandonment of the game be due to?
Hogwarts Legacy loses magic
Just a few days ago, the comparison of active players of Hogwarts Legacy on Steam went viral due to the bump in popularity that the Warner Bros game has suffered in a matter of weeks. As we can see, it has gone from setting record figures with its more than 870,000 players, to having just over 75,000 currently. "Damn, Harry had to live there for 7 years, and 90% of you couldn't even do it for two months," ironized a user through his Twitter account.
The story does not end there, since many defenders of the Warner game have come out to downplay the matter, hiding behind the fact that it is rare for players of a single player game keep playing after passing it the first time. Which is true, statistically, but another fan has revealed a more than interesting detail about the behavior of Hogwarts Legacy players. Only 30% of Steam players he would have ended up with the final boss of the game. That is to say, 70% of the players have not finished the game.
People are like "uhhh it's a single player game, people only play it once" in the replies and ignoring that there's a huge drop off in achievements where less than 30% of players have even beaten the final boss. https://t.co/Zm3DgBRbAk

— AdequateEmily (@AdequateEmily) March 19, 2023
It is possible that these figures will vary between platforms and that on PlayStation, for example, there are more players who have finished the game, but it is still evident that the Hogwarts Legacy bubble has been deflated in a matter of weeks. We'll see when the game finally reaches last-generation consoles, although it was delayed again on PS4 and Xbox One, and Nintendo Switch. According to the latest leaks, it could also have downloadable content soon.
join the conversation