We found more information related to the innovative low-speed stabilization system. It could also come on bicycles
March 29, 2023
Yamaha is working on the project of an assistance system for the stability of motorcycles, called Advanced Motorcycle Stabilization Assist System (AMSAS). The official development has arrived and we had already anticipated it in this article.
Let's clarify how this new system works, which will make low-speed falls practically impossible.
AMSAS helps the vehicle precisely to maintain balance when starting off and at low speeds using front and steering actuators. The development of this technology is part of Yamaha Motor's safety plan which, by 2050, aims to create a safe, accident-free world.
The prototype is under development, uses a production YZF-R25 as a platform and is equipped with a 6-axis inertial platform (IMU) and steering actuators. The AMSAS in fact, it stabilizes the vehicle attitude by controlling traction and steering forces. "Its distinctive feature is the use of a system that is easily applicable to most existing vehicles, as it does not require any structural modifications to the chassis," says the project manager Akitoshi Suzuki.
"When starting or stopping, the steering actuator mounted on the front wheel helps stabilize the vehicle thanks to the combined action with the steering actuator connected to the handlebars," explains Suzuki. Thanks to the coordination of these two elements, the AMSAS prototype is able to make the bike move at low speeds without dropping it, regardless of the skill level of the rider on board.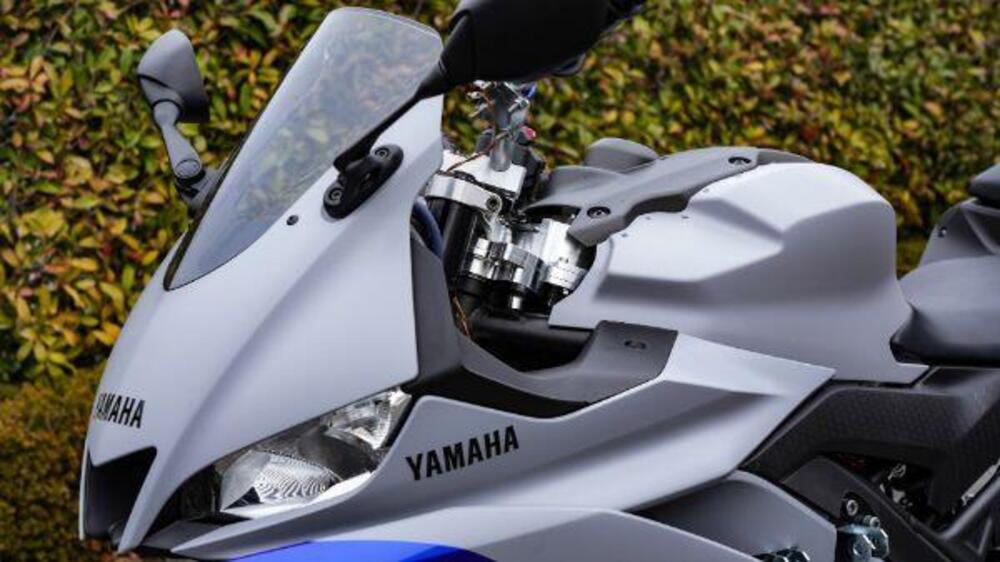 The handlebar mounted steering actuator
AMSAS is just one of the technologies that the Japanese company is developing to achieve the ambitious safety goal. The system could also be used in combination with other technologies, such as il radar-assisted combined braking system, already present on the TRACER 9 GT+. Yamaha wants to develop the AMSAS so that it can be used on different forms of personal mobility, therefore bicycles are not excluded.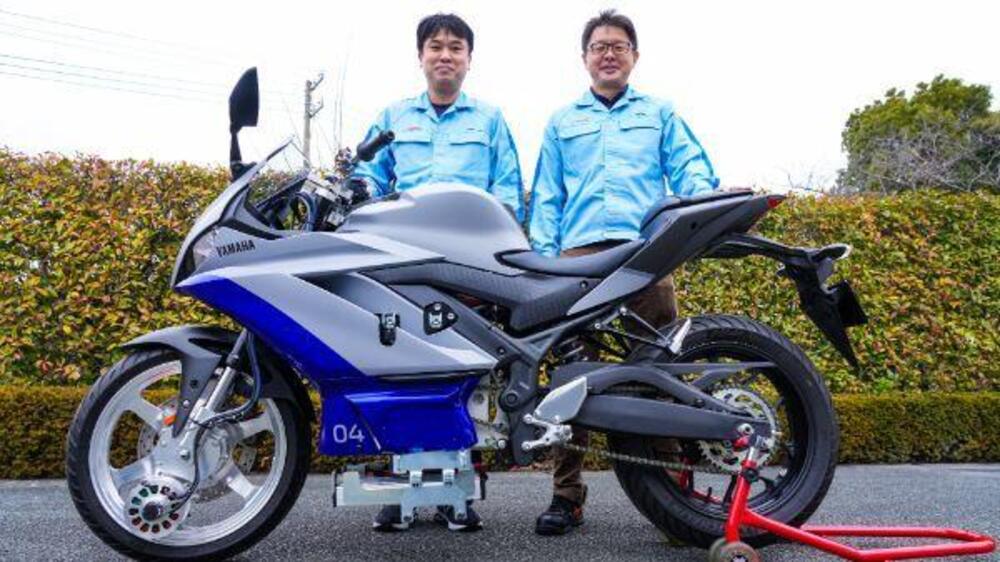 Jun Sakamoto (left) manages security strategy at the technical development section and Akitoshi Suzuki (right) is the project leader for AMSAS.