It will be a total salvation for many users.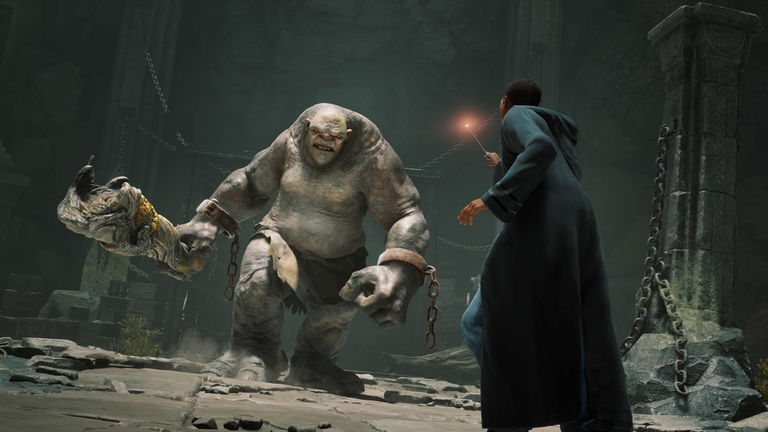 Promotional image of Hogwarts Legacy, the latest Harry Potter title.
join the conversation
Hogwarts Legacy is one of the most important releases of this year 2023, and it is that despite the fact that the fever for it has passed, it has become the best Harry Potter video game, something that on the other hand was not especially difficult, given that until now they had not been able to find the correct key. We already told you in our analysis of Hogwarts Legacy that we were a candidate for the best games of the year, but we cannot say that this is the opinion of the whole world.
This title has been criticized for various reasons, especially related to the story, its world, and especially the obligation to backtrack in many moments of our adventure. This was especially annoying for many users, which is why they ended up abandoning the title, before even finishing. the main story that Hogwarts Legacy has to offer us.
Now, here's a way to avoid doing all this annoying backtrackingwhich the game seems to want us to do from time to time, and which, as we've said, is downright very annoying.
So you can avoid backtracking
Specifically, we have to say that the credit is not ours, since we are going to recommend you use the infographic that a user known as "The_Partisan_Spy" has shared via Reddit.
In this one, we can see perfectly what is the sequence that we must do to avoid having to resort to the hated backtracking. Yes, we are aware that we are talking about an open world game, and that the ideal in this type of titles is to explore, and move forward, at your own pace, without having to look at any such guide. Even so, and taking into account the obstacles that the game puts us from time to time to advance, we recommend that you take a good look at this infographic.
Cheat Sheet to help players avoid backtracking on Hogwarts Legacy
by u/The_Partisan_Spy in HarryPotterGame
If you follow all the steps that you will see in this infographic, you will be able to avoid having to do backtracking in the game, which will save you some extra hours that, in addition to slowing down your progress in the title, can also cause you to end up abandoning the game. out of despair or boredom.
join the conversation