The story of Züleyha and Yilmaz began more than a year and a half ago on Antena 3. A legendary love story that immediately caught on with viewers as the series became a television phenomenon.
Now, almost 20 months after its premiere on television, the fiction is about to come to an end. A somewhat bitter ending for those who have followed the series from its beginnings, since two of its main characters decided to leave the series before it ended. Yilmaz and Demir, two of Züleyha's men, left Turkish fiction in the third season.
So if there is a clear protagonist in this story, it is Züleyha. The young woman has gone through many stages in fiction and here we review her most important moments in 'Tierra Amarga':
A young and innocent Züleyha
Züleyha and Yilmaz came to Adana in search of a new life. A tragic tragedy forced them to leave Istanbul and aimlessly, they arrived at the Yaman mansion.
At first, both pretended to be brothers and lived their love in secret. In the first chapters of 'Tierra Amarga' we saw a young and innocent Züleyha who allowed herself to be influenced. Hünkar convinced her to marry Demir, thinking that she would thus save Yilmaz.
Throughout the story we see that Züleyha's change is abysmal. Her children, the blows of life… Züleyha ends up becoming a strong woman, capable of anything for her loved ones.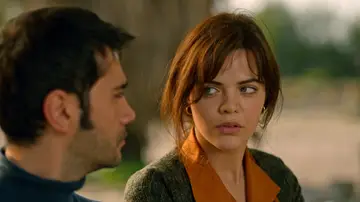 Ready for anything for Yilmaz
If there is something we have seen in Züleyha, it is that she has always been willing to do anything for Yilmaz. She sacrificed her life and married Demir to save him. She was always in love with him and was willing to do anything for the love of her life.
Yilmaz and Züleyha tried to flee several times, but fate had its way for them. Despite the fact that Yilmaz married Müjgan, she never stopped loving Züleyha. In fact, the relationship between the two was not good at all, Müjgan became obsessed with Züleyha in such a way that he was about to kill her.
Despite everything, Müjgan ends up giving in and accepts the divorce, just like Demir. Just when Yilmaz and Züleyha were going to be happy, Yilmaz dies in an accident and Züleyha's life changes forever.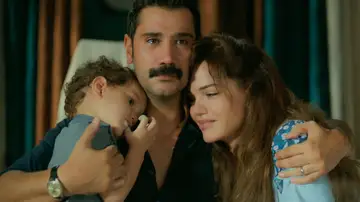 She ended up falling in love with Demir
From there, Züleyha's life underwent a radical change. The young woman she fell into tremendous mourning, from which Demir and Sevda did everything possible to bring her out of it. Demir and the young woman did not get divorced, however, they began to have separate lives within the same marriage.
That made Demir meet Ümit and move away from his wife. Züleyha, who little by little got over Yilmaz's death, began to notice her husband distant from her and that made her more interested in him. Züleyha ended up falling in love with Demir! And, after a terrible incident in which the young woman almost lost her life… she decided to confess it to him!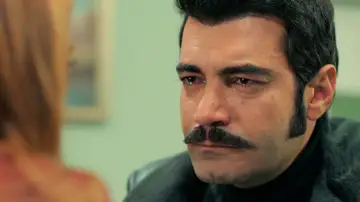 The Yaman couple began to live their sweetest hours. They both loved each other and enjoyed every moment with their children, more affectionate than ever.
However, since things have never been easy in Züleyha's life, one more tragedy was about to come: Sevda betrayed them for her daughter Ümit and she began to make their lives miserable.
Demir's disappearance and Ümit's death
Coupled with this, there was an attack on the Yaman mansion and the arrival of Hakan Gümüşoğlu and Abdülkadir Keskin, who would change their lives forever. After the attack, Demir disappeared, and agony seized the young woman looking for her husband.
At the same time, Ümit, who did not believe that Demir had disappeared, kidnapped little Adnan, so in a run-in with Züleyha… The young woman shot the doctor!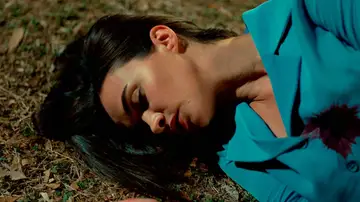 Hakan, the man who would change her life
Züleyha was alone protecting her children and the Yaman mansion. Demir was not there and irregularities began in the Yaman company because of Betül's embezzlement.
That's where Hakan came to Çukurova, under the pseudonym Mehmet Kara. He became her guardian angel and they both fell in love… He supported Züleyha in the absence of her husband, even when she found out about Demir's death.
However, Hakan's lies always took a toll on their relationship, which had several ups and downs until he revealed his true identity and they both forgave each other. The young married happily!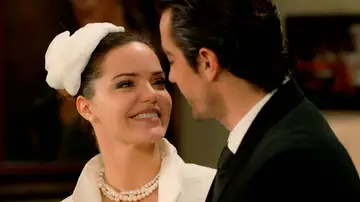 Although his happiness was fleeting. Betül, enraged by Züleyha's kindness and power in Çukurova, as well as her money, decided to take away her happiness by shooting her. Hakan got between the bullet and Züleyha! She saved his life!
Betül has been Züleyha's enemy at the end of the series. Both have had many confrontations and the young woman has always tried to surpass her and even kill her… But Züleyha stopped her in Syria and now she is serving a life sentence!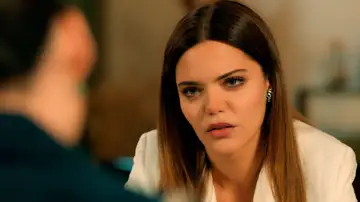 Züleyha, has gone from being an innocent young woman to become Mrs. Çukurova: kind, fair and respected by all. The young woman herself spends her days running her mansion in charge of her employees and taking care of her children. No man has returned to accompany her.
We will always remember the great lady of Çukurova, Züleyha Yaman in 'Bitter Land'!