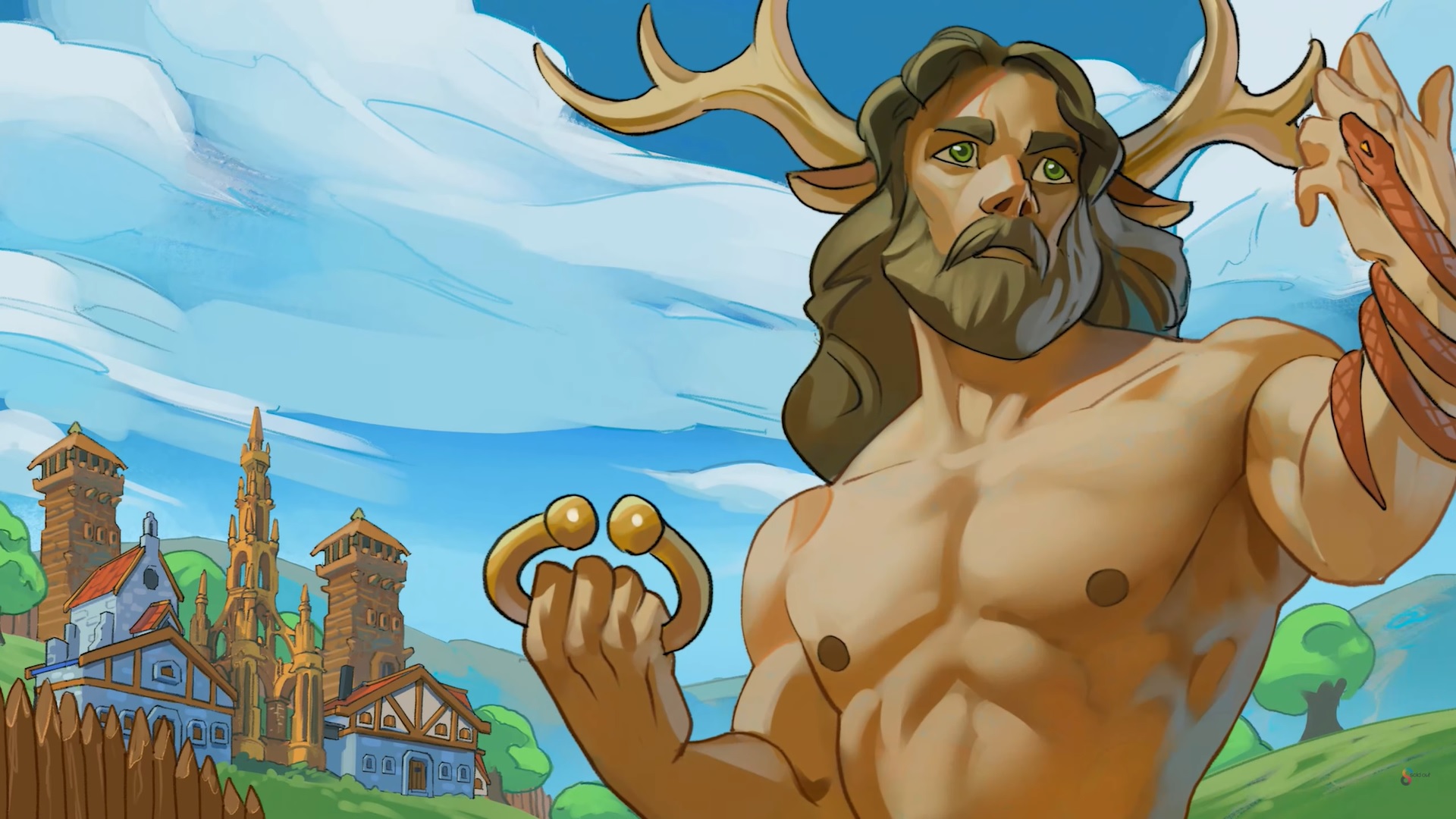 Triplevision Games e Fireshine Games have announced that The First God, prologue to the city builder/survival These Doomed Isles, is coming to Steam next month. For the occasion, a new trailer has been released, which you can see at the bottom of the news.
Available for free download in April, These Doomed Isles: The First God invites players to wield the power of Cernunnosthe Celtic god of nature, as they grow their empire and lead their civilization to victory against waves of invaders and mythological creatures.
This is the description:
"Build your deck to place forests, mountains, buildings, and more, bringing the world to life with powerful cards, relics, and miracles in the official prologue to this strategic settlement-building roguelike.
Cultivate the land and build a settlement for your followers as you wield the power of Cernunnos to rain meteors on invaders or scare them with lightning. Build your empire and supply your followers with resources, amassing powerful status effects to conquer your enemies and defend against incoming attacks."
All progress made within The First God can also carry over to the main game, carrying over save data when it launches into Early Access later in 2023.
These Doomed Isles will initially ship with 3 Gods and Civilizations, each with unique playstyles, aesthetics, and abilities; over 20 enemy types and 10 bosses to kill; and over 250 cards to build your own empire.
You can see the trailer below.