Find out which are the My Hero Academia characters that have caused the most deaths.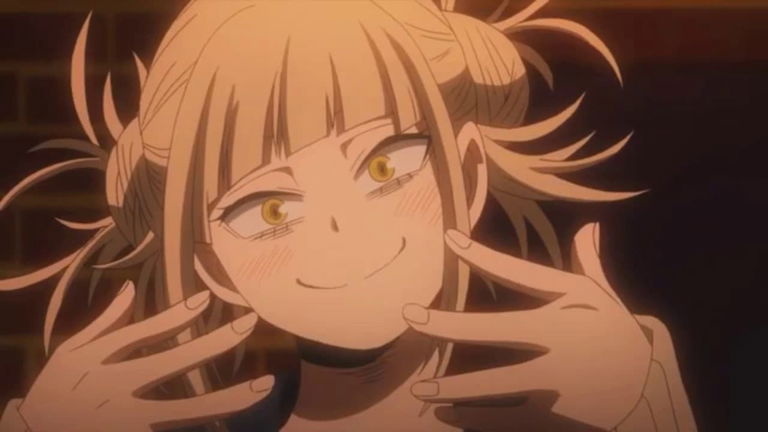 Although not a very frequent topic, in the My Hero Academia universe there are some characters that have a large number of deaths on their shoulders.
join the conversation
The universe of My Hero Academia is one of the richest in terms of characters, since the template of heroes and villains is gigantic. However, inevitably they are in constant battleswhich escalate rapidly in terms of damage to city structures and buildings.
An example of this was the attack of the Nomu to the different cities or the great first battle that the heroes fought against the Paranormal Liberation Front. All these fights caused a large amount of material damage. But this is not the only thing that should be highlighted in this regard, since it has also happened that the tension between the fighters increases, which does not bring positive results.
In this universe where there are devastating superpowers, miscalculation and overuse of these skills It can cause the death of other characters. But, although this is not a topic that is often touched on in Horikoshi's work, you should know that there are characters who have killed many people. And we have prepared this post to tell you who they are.
What are the characters with the most murders in My Hero Academia?
When talking about deaths and murders, fans usually think of villains, which are those characters who have selfish plans and they don't usually care about the safety of others.
However, in this list of the characters with the most deaths in My Hero Academia there are not only villains, but also heroes. And this is something highly criticized by criminals like Stain and, ultimately, Dabi, who have spoken out about the hypocrisy of the morality of those who call themselves heroes and who, in reality, can be just as terrible as them.
Regardless of the reasons, the heroes have also come to kill other characters, mainly to protect yourself or to avoid further damage. And if you are one of those who has always been curious about which are the heroes and villains that have caused the most deaths, you are in luck, because in the next lines, we will tell you about it.
But you should know that we will be dealing with recent information, so if you are not up to date with the anime, then there will be spoilers. In addition, we will go in order from least to most, the last being the character who has carried out the most murders in Horikoshi's work.
Overhaul (Kai Chisaki)
We start this list with one of the most interesting and deep villains in the entire history of My Hero Academia, such as Kai Chisaki, better known as Overhaul. This character used to be the leader of the Shie Hassaikai, a criminal organization that had the mission of ending all the gifts that existed in the world and putting an end to that annoying situation that led the Yakuza to lose relevance.
Obviously, to achieve this result, used the quirk of a little girl named Eri, who was able to rewind things. However, throughout this process, the little girl suffered a lot and was a subject of tests to be able to make those bullets that eliminated her powers.
Throughout the entire story arc that this villain starred in, it could be seen that he murdered more than 5 people, in his entire life, the most shocking death being that of Nighteyethe hero who used to be All Might's partner.
All For One
This is the main antagonist of the entire series and recent events in the anime, as He is the architect of this great battle that took place recently.
In his story, All For One He has given many gifts to other villains on the condition that they give him their loyalty. But that's not all, since this character has been responsible for many important events, which he has carried out from the shadows. In fact, this is the true leader of the League of Villains.
Obviously, this character, being so powerful and important, don't get your hands dirty unless the occasion really requires it. This has been seen on a few occasions, such as against previous One For All wielders, whom he has killed or badly injured.
It is estimated that the number of deaths All For One has caused in its entire history it is more than 6, an important number, considering that it does not usually have direct participation.
Stain
Stain is one of the most complete and complex characters in the entire My Hero Academia universe, as his mission in life has always been to kill all those heroes hypocrites who did not have a pure heart to dedicate themselves to this profession. Obviously, his methods are questionable, as he has earned the nickname "Hero Killer".
It's criminal intends to purify the society of those heroes they really don't have the heart for it. That is why he feels great admiration for All Might, whom he considers the only true hero.
Throughout his life, it has been confirmed that Stain has caused more than 20 deathswhich places him above Chisaki and All For One. In addition, Stain has a powerful quirk "Blood Clot", which, after ingesting his opponent's blood, allows him to temporarily paralyze him.
Like
One of the most controversial characters in the series, but also one of the most popular is Dabi, which turned out to be Toya Todoroki, the son of EndeavorEnji Todoroki, and Shoto's older brother.
During the sixth season of the My Hero Academia anime could know the true story of this character, who was emotionally abandoned by his father and who was raised with a purpose. All this, added to the mistreatment, ended up harming Toya's mind.
One day, Toya went to the mountain to train her llamas, but These got out of control and ended up causing a large fire. that consumed everything. And after a search, he was presumed dead. But what no one knew was that this event was the birth of Dabi, who became one of the most important members of the Paranormal Liberation Front.
dabi's flames they are much more intense than their father's. In addition, due to his emotional instability and his plans, he has caused the death of more than 30 people. And a characteristic feature of this character is that he is capable of cold-blooded murder.
Shigaraki Tomura
First of all, we have Shigaraki, who has been responsible for more than 35 deaths throughout his career in the series.
This character is characterized by being the creator of destruction and chaos. In fact, what is more tragic is that his first victims were his closest relativesalthough this was not at will, but it served to mark him for life.
Shigaraki has the power to kill both heroes and villains due to his quirk, which gives him It has served to cause all kinds of destruction, but also deaths. In addition, this character has the purpose of consuming the entire society to rebuild it from the ground up.
join the conversation