Discover the Pokémon that you will have to carry in your Dark-type teams.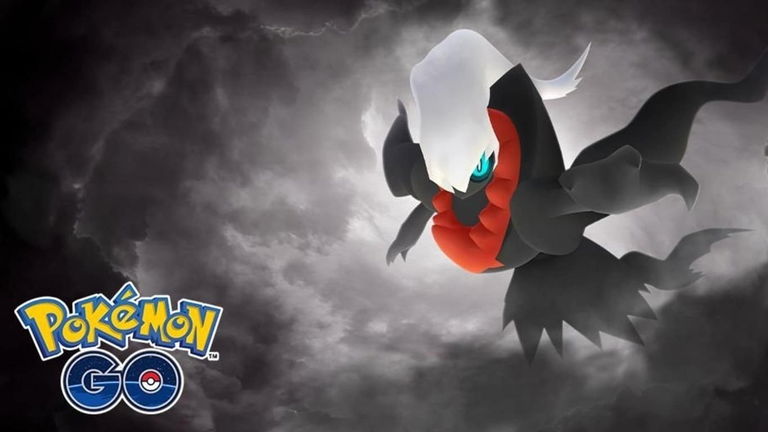 Darkrai looks very sinister
join the conversation
Although initially there were a total of 15 types during the first generation, from Game Freak they realized that the game was quite broken in some aspects, while in this initial stage of Pokémon it could be seen as Psychic types dominated the battles. It was necessary to put a stop to them, since, despite the fact that the competitive stage was still far away, they completely broke the multiplayer aspect, being so the second generation brought big changes.
And among the most prominent, without a doubt the most notorious was that of add two new typesthese being the Dark and the Steel, which either resisted the Psychics or were directly immune to these movements, also adding to both the weakness to the Fighting type, which had become the great victim of the first generation and caused with it the rise of Normal-type Pokémon.
The Dark type was added in the saga from the second generation
Under this same premise, in this article we are going to deal with collect the best Dark-type Pokémon, being this one quite good if we take into account that it can be used to attack, defend and even support. Of course, we must make the pertinent discards, which makes them stay out of the top the Pokémon of Legendary, Singular, Ultra Entities and Paradox Forms to prevent them from occupying all the positions. Therefore, here you will not see any Pokémon from these groups such as Galar Moltres, Darkrai, Yveltal, Zarude, Rough Style Urshifu, Ironneck, Thundermoon, Wo-Chien, Chien Pao, Ting-Lu and Chi-Yu.
On the other hand, the Dark type has very good pokemonbut they have not managed to make the cut, so you will not find any of the following names here:
Persian de AlolaMuk de AlolaUmbreonMurkrowSableyeWeavileSamurott de HisuiLiepardKrookodileZoroarkMandibuzzBisharpGrimmsnarlObstagoonOverqwilMeowscarada
Having said all this, it should be noted that you only have to continue reading to discover what are the best dark type pokemon that exist in the saga:
Speaking
We are going to start with a new Pokémon that, despite its short career, has started quite strong, since it is a Pokémon that, although it has a x4 weakness to the Fighting type, there is nothing for it to do. Teratype Ghost did not fix. We are talking about Kingambit, the long-awaited evolution of Bisharp that has managed to elevate this Pokémon to the top competitive scene. And is not for less.
We must bear in mind that we are dealing with a Pokémon that has a formidable skill, while Supreme General causes his Attack and Special Attack to increase by 10% for each downed ally. In other words, in a 6v6 battle, if Kingambit is the only Pokémon you have left, its moves will have 1.5x power, which can be quite a beast.
In fact, if you combine it with Goblin, the evasion increases that the opponent has made will not matter, since this movement will never fail. It is not higher because its trajectory is still quite short (and it has been very close to Meowscarada to enter this top for the same reason), but it remains to be seen if we are facing one of the pillars of the competitive in the coming years . It only remains that a Tailwind corrects its Speed to make it unstoppable.
Hydreigon
To be quite clear, Hydreigon was the great victim of the sixth generation, since the introduction of the Fairy type caused it to fall from the top of the competitive to that nobody used it for fear that these new creatures would kill it easily. However, if you saw the top of the best Dragon-type Pokémon, you will see that Hydreigon is part of it.
And all this is due to the fact that, for several generations, Game Freak has worked hard to give Hydreigon the relevance of the fifth generation, this being a time when he made his opponents tremble, especially since at that time he was the only special pseudo-legendary. Be that as it may, the first step to this recovery was to give him Machination, which combined with a Life Orb can give him amazing power.
However, it has now been in the ninth generation when this Pokémon has reached its maximum potential, since if this movement was not enough, the Teracrystallization has given it a new life, since with the Fire or Steel teratypes it can not only remove its Fairy-type weakness, but it can also resist it without fearing Ground-type Pokémon. The rest is up to Focus Blaze and Fire Wave, his two new signature attacks that he blows away.
Greninja
The most popular Pokémon of all time has also been part of two tops, so if we have been able to see it in the one of the best Water-type Pokémon, now it is the turn to talk about Greninja as a Dark-type Pokémonbeing this one that, for now, gives him complete immunity to everything related to the Joker ability.
However, it is curious that the best way to take advantage of Greninja is not only to maintain its type, since it has one of the best skills in the series, having a Mutatipo that allows all its moves to attack with STAB, as well as serve in a very strategic way, since Greninja could obtain resistance that the opponent does not expect. Of course, it should be noted that this ability has been nerfed in the ninth generation, now working only once.
On the other hand, it must be said that Greninja has the peculiarity of being so popular that he has even managed an exclusive anime transformation to make the leap to video games by granting him a new ability, Strong affection, which causes him to weaken a opponent's Pokémon transforms with a considerable increase of all his statistics. Without a doubt, a Pokémon that promises a lot in this new generation now that it is available again.
Incineroar
From one initial we went to another, since the one that was at the top of the best Fire-type Pokémon, also does so in the Dark-type, being so Incineroar has been crowned the best starter In this aspect, surpassing Meowscarada and Greninja with an abysmal difference. And this is mainly because we are dealing with a Pokémon that has managed to define the competitive Unlike the two mentioned.
This is because it has a pretty good combination of types, which added to the fact that it has Intimidation as a Hidden Ability causes that when entering the fight it considerably weakens the rival. However, it goes much further, since Incineroar is a perfect support partnerbeing able to push the opponent back with Surprise, lower their Special Attack with Scream, and even both offensive stats with Last Word, allowing it to return to its Poké Ball and come out later to use Surprise and Intimidate again.
A Pokémon to keep in mind, especially since, unlike most support Pokémon, it can hit very hard with Fiery Blitz or Dark Lariatwhich ultimately makes it the best starter pokemon ever along with Venusaur and Swampert.
Tyranitar
It is very difficult to be eight generations within the elite, but the fact is that Tyranitar has got it, since we are facing one of the great Pokémon that have ever been created. And this is due to several reasons that have led it to be among the best Rock-type Pokémon, while in the case of its Dark-type side, we have one of the best users of Crush and Chase thanks to his high Attack, which he can improve with Dragon Dance.
In fact, this same Attack added to the possibility of summoning the Sandstorm just by entering the fight (which increases its Special Defense) makes it a true tank that can use Earthquake, Avalanche, Rock Edge, Fiery Fangamong many other attacks to reduce the rival little by little.
And before this it must be said that it is one of the Pokémon that has benefited the most from theraipo, since the Fighting-type movements that made him tremble so much are no longer anything against him since having him as a Ghost teratype will allow him to be immune to them and lose several important weaknesses. no doubt a big pokemon that it will remain relevant for many years to come.
join the conversation