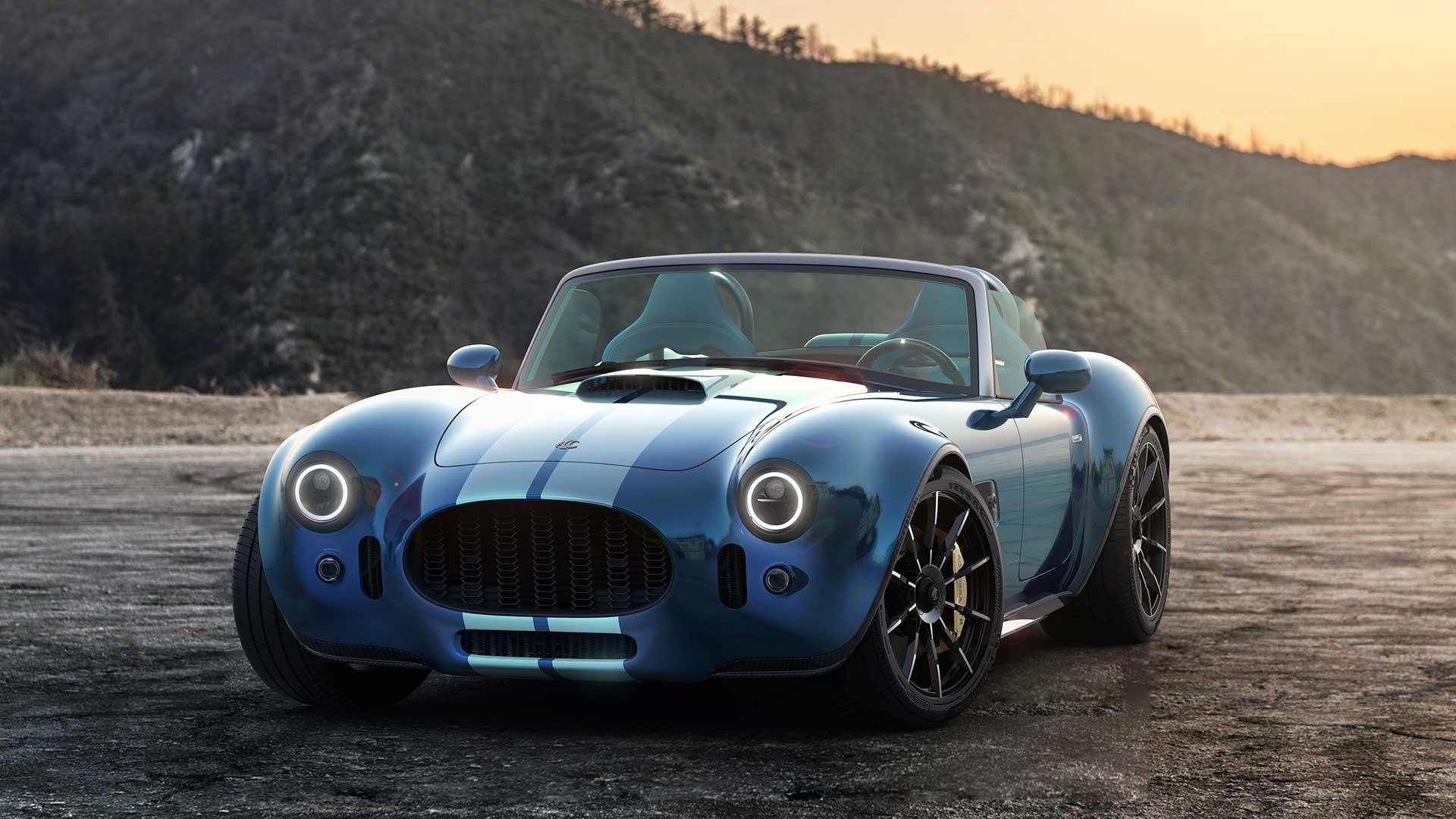 According to the dictionary, the word 'active' means 'when you are busy, or doing many things'. AC Cars proves that 'being busy' and 'doing a lot of things' are two different things. It has been eerily quiet around the 'oldest active British car manufacturer' for a while now. Until now. The new owners of the brand present this AC Cobra Roadster GT.
The new AC retains the still great sixties design, but the rest of the car is new. Icona Design Group came up with a new kind of aluminum space frame. As a result, the new Cobra weighs less than 1,500 kilograms. That includes an interior with analogue counters, but also with electric windows, automatic air conditioning and a navigation system.
Specifications of the AC Cobra Roadster GT
AC Cars will stick to a rugged V8 petrol engine for the time being. It is not known who will build the engine. The AC Cobra Roadster GT gets a nice 663 hp and 780 Nm. You can order the new Cobra with a six-speed manual or a ten-speed automatic. He has to do a sprint from 0 to 100 km/h in 3.4 seconds.
Next month AC Cars will present the Cobra Roadster GT for real. The new convertible will be built at AC Cars' new headquarters near Donington Park circuit. You can order now and deliveries will start next year. The price? £285,000 excluding UK taxes. That is about 320,000 euros, still without taxes.