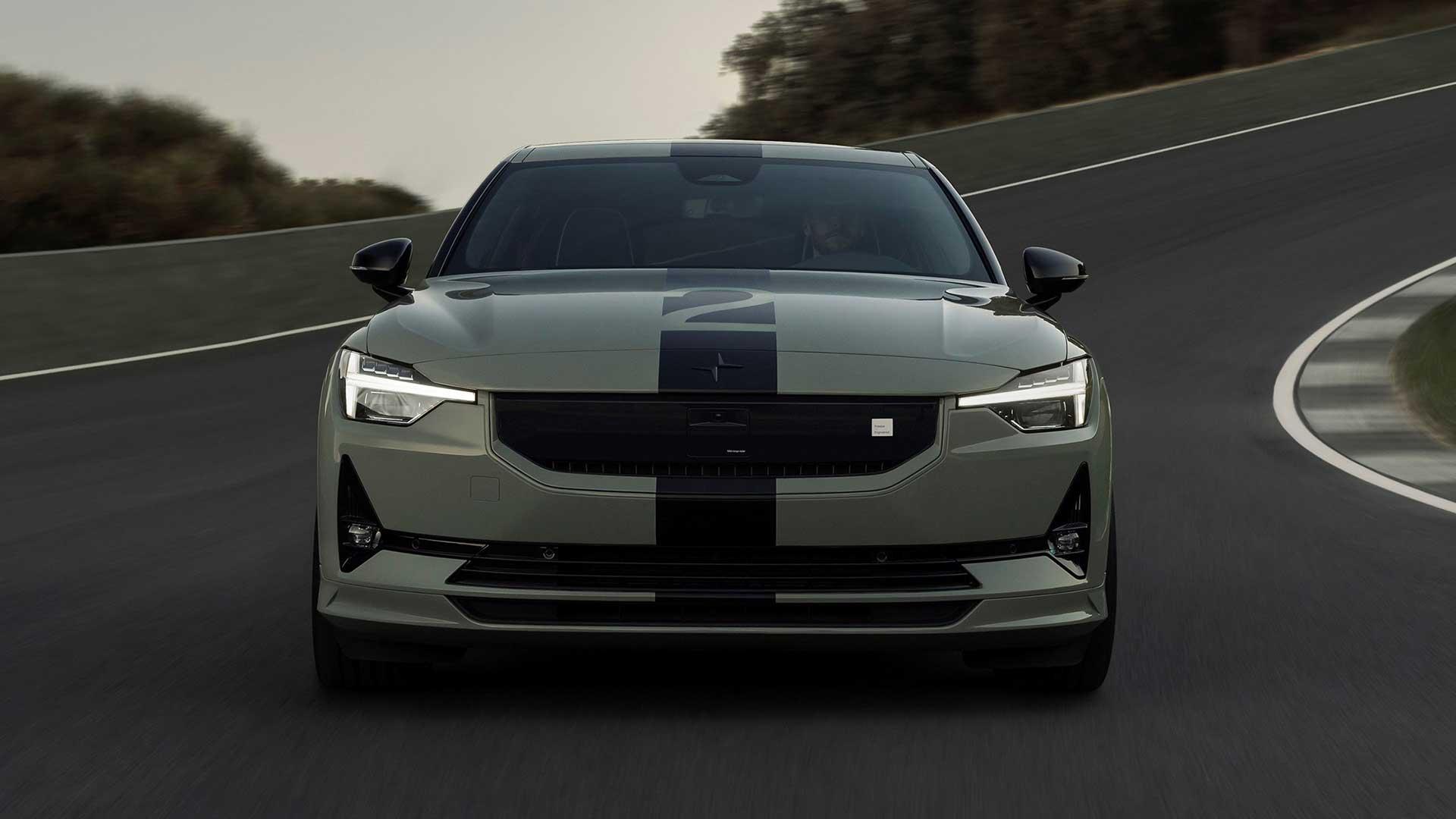 Polestar released the BST Edition 270 last year; a sporty version of the 2. The number '270' stands for the number of units that Polestar built. Apparently the 270 copies tasted like more, so Polestar comes with another special version. This is the Polestar 2 BST Edition 230. Or should it have been called the BST Edition 500?
The difference between the two versions is in the color choice. The 230 is only available in the green shade of Nebula or in black with the name Space. By the way, the racing stripe along the length of the car is optional and costs 1,000 bucks. The racing stripe is also black on the black BST. There is no price difference between the black paint and the color Nebula. So go for the Nebula anyway.
The seat upholstery is also different. It is now made of microsuede. The same fabric is also used on the steering wheel. The BST 230 Edition gets the same adjustments for the chassis as the 270. For example, they install stiffer and adjustable Öhlins at Polestar. This causes the car to sink slightly through its hooves. The sporty Polestar 2 also gets a strut brace for extra stiffness.
Specifications of the Polestar 2 BST Edition 230
The motorization is also the same with the special Polestar as with the 270 BST. The two electric motors together produce 476 hp and 680 Nm. A sprint from 0 to 100 km/h takes 4.4 seconds and the top speed is 205 km/h. The front brakes are perforated and ventilated, measure 400 millimeters and have four pistons in the calipers. Behind the brakes are 10 millimeters smaller, are only ventilated and have only one piston.
The 230 copies of the sporty Polestar 2 are distributed by the brand across Europe and America. You can order a Polestar 2 BST Edition 230 with a racing stripe for 84,900 euros. Without that stripe, the Polestar costs a thousand euros less. Deliveries should start in the third quarter of this year.