The film will be released in Spain on April 5.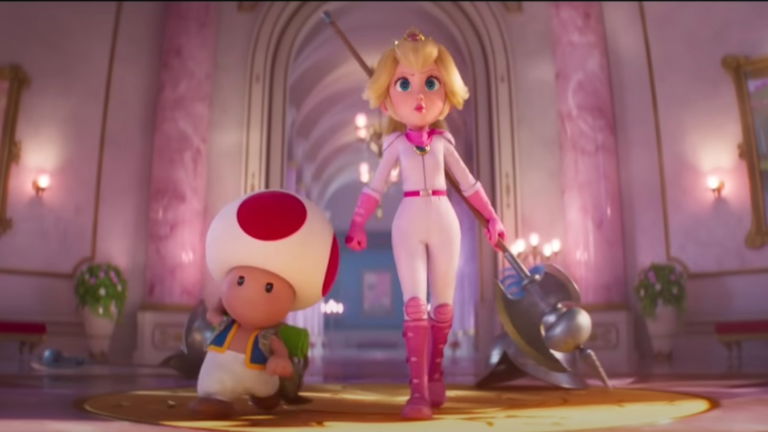 Peach ready for battle in Super Mario Bros. The Movie
join the conversation
The wait has been long, but finally on April 5 (at least in Spain, since other regions will have to wait until the 7th of the same month), it will hit theaters the super mario bros moviewhich aims to be one of the best adaptations of the video game industry in other media and which, as we saw in the final trailer of the film, will face Bowser and his army against Mario and the Mushroom Kingdom.
In this way, we have been able to see that although the film will offer a role change in Peach that seems very necessary after so many years, it must be said that there are many who wonder if other characters will have a big role to the point of taking part in the leading role, since although it seems that Mario's partner will be Donkey Kong, we don't know if Luigi will have much screen time knowing that the synopsis puts him as the person to be rescued.
Chris Pratt anticipates that the post-credit scene of the Super Mario movie could give clues about the sequel
Be that as it may, something that is already customary in the big films is that they are anticipate what will come through the post-credits scenes, thereby giving rise to the fact that it has already been confirmed by Chris Pratt himself, who gives the voice to Mario in the film, that it is better that we not get up from our seats in theaters once finish the movie the scene to come would reveal whether there is a sequel or not and the direction it can take.
It should be noted that although we relate this concept to Marvel, the reality is that even other movies based on video games have used them, since, for example, the from sonic films They advanced the appearance of Tails, as well as Shadow, who will be the great enemy to beat in the third tape. For its part, the Uncharted movie starring Tom Holland points to the same thing. In any case, we will have to see what remains, either with Luigi, Donkey Kong or any other.
join the conversation