Franchise-related news arrives again Aragami. Unfortunately they are not too positive this time.
After the premiere of the two installments on Nintendo Switch by those responsible, Lince Works, now they themselves have confirmed that they are going to close their doors. In the message that you have below they indicate it: they lack economic resources to meet the deadlines that they had established for their projects.
For this reason, have been forced to close. We leave you with his words in Spanish: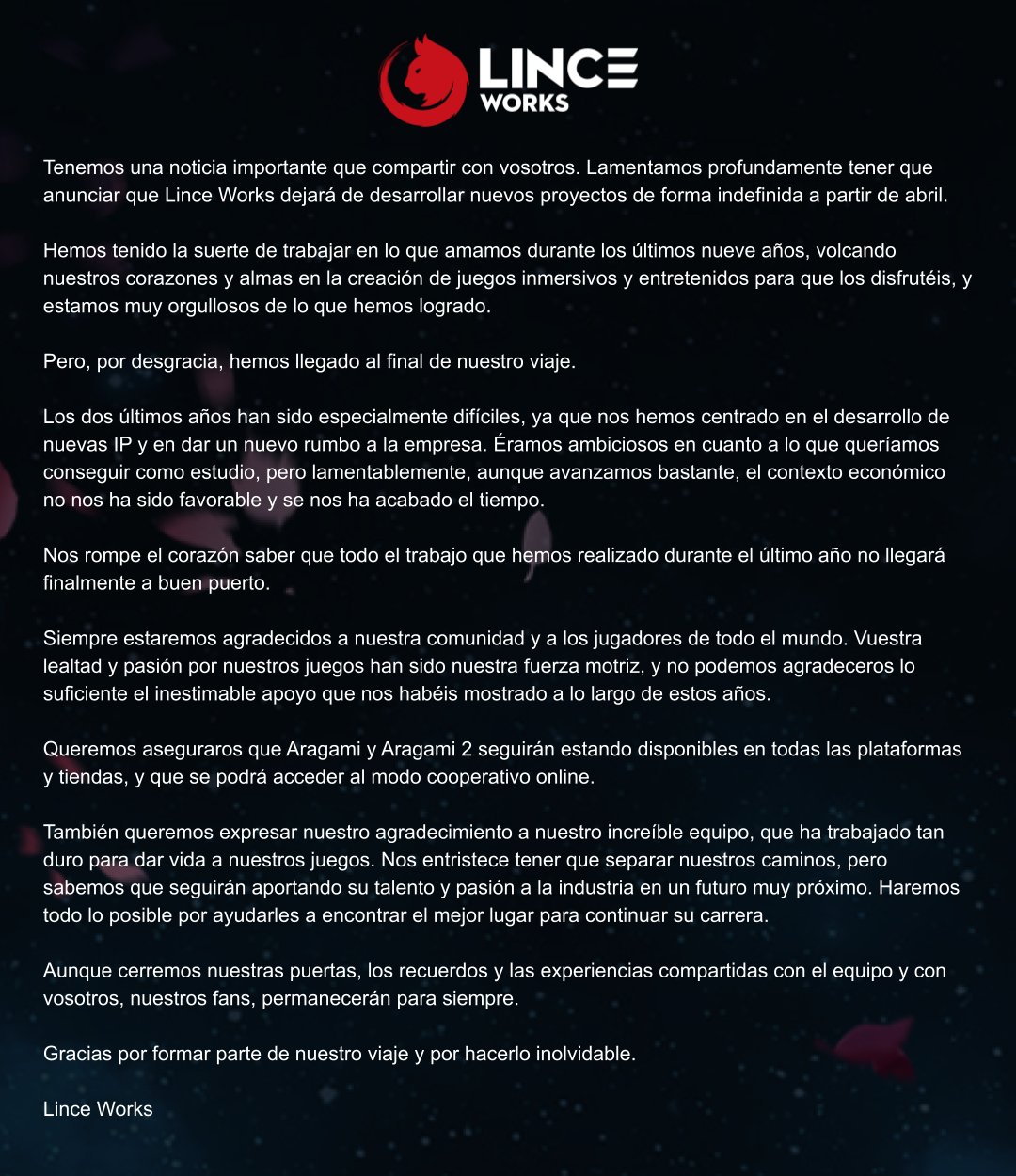 What is your opinion? To finish, we leave you with our coverage on Aragami here.
Via.