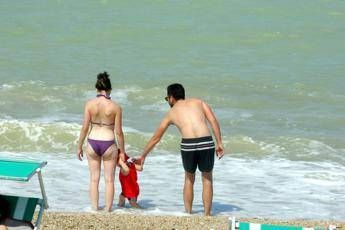 World Happiness Day celebrated today, March 20? An opportunity to teach this emotion and let the little ones experience it. A day to spend together, parents and children, building a lasting memory. Pediatrician word. It's hard to say what happiness is, everyone has their own way to reach it. But the little ones can find theirs in "a special day that becomes unforgettable", underlines to Adnkronos Salute Italo Farnetani, full professor of Pediatrics at the Ludes-United Campus of Malta University, who interprets this anniversary as an opportunity to stop and enjoy a family moment. Already "pronounce the name has a positive impact on the person".
"To obtain the maximum benefits for children and adolescents, it must be lived in the right way. Children up to the age of 10 are able to better understand what they see concretely, while after this age there is also more mastery of abstract concepts, but in general it is easier to receive a message about what one experiences and perceives. And the family, in every age group at least up to the age of 18, has a more important role than the external environment. With these psycho-pedagogic assumptions – Farnetani points out – my my advice is to grasp the spirit" of this celebration. Happiness is "a day entirely dedicated to children". It is a day enlivened by simple but pleasant experiences: "We temporarily suspend the educational principles and in the afternoon, once homework is finished and the parents have returned from work, it is nice to organize the hours available by doing something new, going out to places that the children and adolescents", suggests the expert.
At dinner? Happiness at the table can be "a pizza, which, as is known, has a positive and aggregative value, fries as long as they are with olive oil. And then the chocolate tart, which is the most welcome. Or chocolate in general ", lists Farnetani. "The child – he explains – will ask himself: why all these things on a Monday? And the parents will be able to tell him about the day of happiness, also using the term contentment, which is more understandable to them". And this is how, "the more cheerful, joyful, carefree the day is, the more the child will understand what happiness actually is and this concept will remain clear and imprinted for life, creating one of those fundamental memories that represent the roots ".