We will find everything from novelties highly requested by fans, to various arrangements.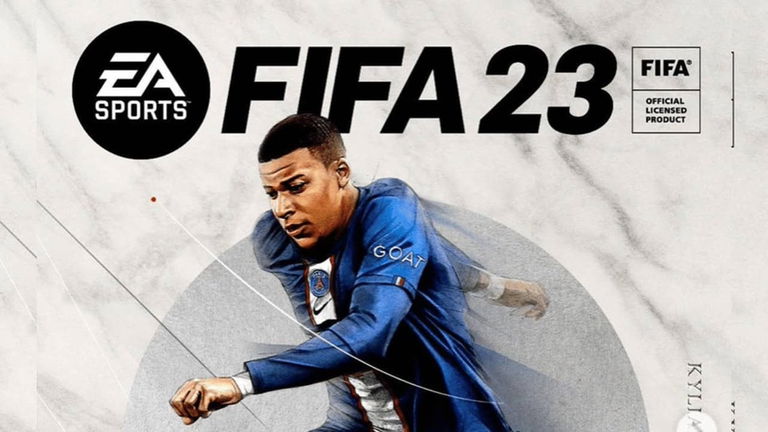 Promotional image of FIFA 23, a video game that now brings us a great update.
join the conversation
FIFA is a true phenomenon, and no one can deny it, nor can they deny that each of its installments can be considered some of the best simulation games in history. You are probably wondering what makes this series so popular, and it is as simple as the flow of updates. Probably due to the popularity of the Ultimate Team mode, Electronic Arts releases new patches every so oftenwhich usually include new content, as well as solutions for certain problems.
Now, we get a new update to FIFA 23, the latest title of this renowned franchise. This update has been announced, with hype and platinum, by Electronic Arts, and it is that it not only brings us different arrangements, but also does not skimp on offering us new content.
Next, we will tell you all the new content What can you expect in this update?.
New additions in terms of content
Here, we will treat all new content as such, leaving aside the fixes to the gameplay or the resolution of certain errors. In this case we don't have a lot of new content, but as you will see, it is very varied, and also, most of it was highly requested by fans:
are added 4 new women's clubs in the gamebeing the following: Real Madrid CF, Juventus, VFL Wolfsburg and Eintracht Frankfurt.Se añade la "National Women's Soccer League (NWSL), that is, the highest division of the women's soccer league in the United States. Reach Kick Off Mode, Online Seasons, Friendlies, and Tournaments. Added la UEFA Women's Champions League (UWCL) to Kick Off modes and tournaments. Various types of updates that mainly affect to aesthetic objectssuch as tifos, bracelets, badges, stadiums, balls, tattoos and others. ten new celebrations for certain players.
Gameplay related changes
Also included with this update are various improvements to the gameplay of the gamewhich were highly requested for the most part, although we will still have to wait to see if they convince users.
Players who have the AcceleRATE archetype they will accelerate a little faster in the early stages of the sprint. Of course, it should be noted that this will only affect the new generation versions of the game, since this attribute is only available in these versions. When a player intercepts a ball when hockeying, now it will be easier to control the ballinstead of producing a rebound, as was the case up to now.Increased accuracy of powerful ground passesalthough this only if the receiver is in front of the player who is going to pass it, in addition to the fact that the latter must be free of pressure from other players.Improved the contextual logic that determines what it does the player trying to make a normal tackle. Now it seems that we will find more foot tackles than grabs or pushes.Increased the probability that, when trying to make a powerful shot, the player take what is known as a "knuckeball" shot.It has been reduced, slightly, lthe speed at which a free kick ball can travelbut only if this is executed with the outside of the foot.Slightly reduces the distance a player must be to make an input without the user asking for it.Increase of consistency when moving the ball if this is in the air.
If beyond this, what you want is to improve your game, you can take a look at our article on the best FIFA 23 camera settings, and that is, if the camera is uncomfortable for you, it is most likely that you end up losing no matter how good you are.
Bugs fixed with this update
Now yes, let's talk about the icing on the cake, and it is that we are going to treat all the fixed errors. These range from problems in the gameplay to problems with the servers, and we will tell you about it below:
In certain cases the player took longer than expected to start running. On some occasions the goalkeepers anticipated the shots very quicklysomething remarkable in 1v1 situations.It has been improved referee artificial intelligence to better detect penalties on the edge of the box. In some cases, the camera was placed in strange places when a penalty was about to be taken. When a tackle was made near the touchline, some defenders could end up touching the ball offside more times than it should. It improves the stability of cooperative friendlies in Ultimate Team.
With this, you are fully aware of all the new additions that this update brings us, which should be available during today March 21, 2023for all platforms for which the game was released.
join the conversation