Suara.com – PSM Makassar coach, Bernardo Tavares still can't stop thinking that the moment his team locked the 2022-2023 BRI Liga 1 title was not broadcast live on national TV.
Indosiar, as the official broadcasting rights holder of BRI Liga 1 2022-2023, is known to be broadcasting the Persija Jakarta vs Persib Bandung duel, instead of the Madura United vs PSM match.
This decision made PSM Makassar's winning moment unable to be enjoyed by everyone, especially Juku Eja fans who only relied on national TV channels to watch the match.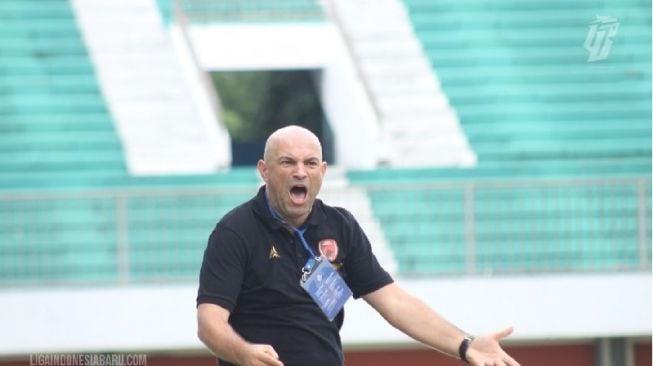 PSM Makassar coach Bernardo Tavares. (doc. LIB)
PSM itself won the BRI League 1 2022-2023 after crushing host Madura United with a score of 3-1 at the Gelora Madura Ratu Pamelingan Stadium, Friday (31/3/2023).
Also Read: Ewako! PSM Makassar Finally Lifts the League 1 Champion Trophy after Waiting for 23 Years
This victory made PSM Makassar confirmed as the champion even though there were still two matches left before the 2022-2023 BRI Liga 1 was completed.
This is PSM Makassar's inaugural title after the last time they did it in 2000, aka 23 years ago.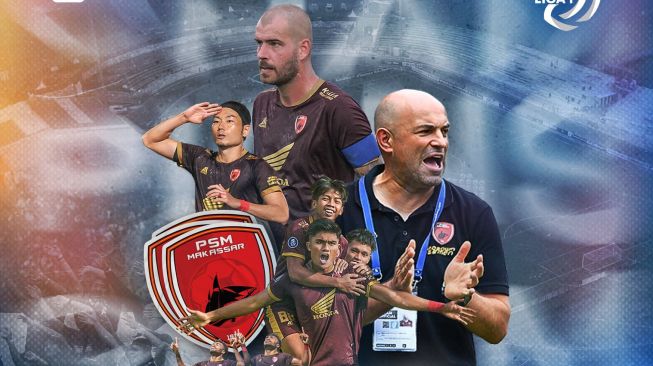 PSM Makassar wins BRI League 1 2022-2023. (Twitter/@Liga1Match)
It is this situation that Bernardo Tavares regrets. He couldn't believe that the moment PSM Makassar locked the historic title was not broadcast live on national TV.
"It is unbelievable how our match which will win the title is not shown live on television. As a foreigner, I cannot understand this," said Bernardo Tavares after the match, Friday (31/3/2023).
"Many people in Makassar want to celebrate this, but they can't watch it on television. So, is this the Indonesian League 1 or the Java League?" he asked.
Also read: The other side of Persija vs Persib: Kambuaya is furious about Baracudda's car
Apart from that disappointment, Bernardo Tavares deserves to be a figure who gets high praise in PSM Makassar's success this season.
The coach was able to polish Juku Eja, who slumped in the relegation zone last season before finishing 14th.