There's nothing like looking back to the roots, and Super Mario Bros. The Movie has done it with Level 1-1 of the first plumber game.
We are just over a week away from its premiere, but Super Mario Bros. The Movie never ceases to amaze with its details, such as Bowser's pianist side, and references, such as the one just found at first level of super mario bros. Indeed, the adaptation to the big screen includes a nod to Mario's first adventure on the NES.
The level that we all know is hidden in the film, and a recent preview, with new scenes, has shown the moment in which it is referred to. During a scene where the plumber runs through the brooklyn streetsyou can see how he goes through a construction site in which the cubes, boxes and even the pipes are placed in the same way as in World 1-1 of Super Mario Bros..
A most nostalgic reference, and the exact opposite of what Nintendo did recently, allowing players to play a level that mimics Mario's training camp in the movie. Haven't you tried it? If you want to check if you are skilled enough to defeat Bowser, you should.
Have you caught this detail? Each new scene that comes to light leaves a trail of most interesting references and curiosities. Fortunately, there is very little left to enjoy the premiere of Super Mario Bros. The Movie. Will you go see it the same day it hits theaters or do you prefer to wait?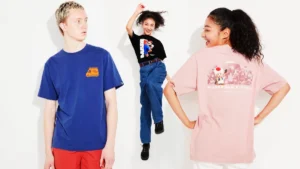 Uniqlo launches a new clothing line with Super Mario Bros The Movie t-shirts. Your wallet is in danger.