Steam concurrent players show a record, while UK sales ensure a strong start.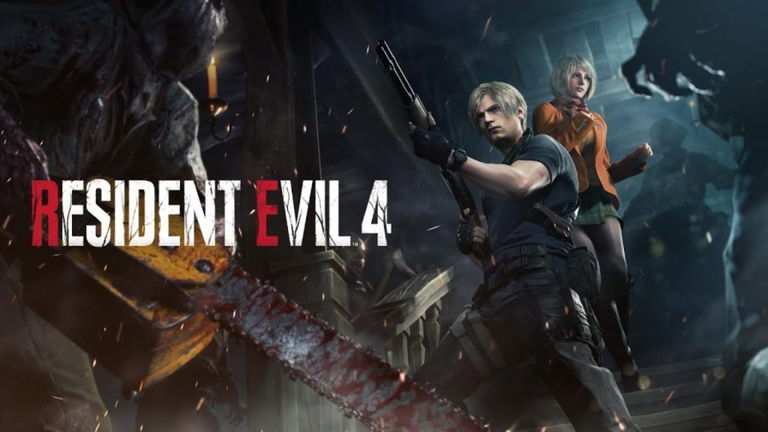 In the absence of data from Capcom, Resident Evil 4 could already be a success
join the conversation
that the new version of Resident Evil 4 It was going to be a success, neither the critics nor the players doubted it. Rescuing the original Capcom game and reinventing it for the current times was something that everyone wanted, so the first sales data for the title is not entirely a surprise. For now, the new version of the horror game is the biggest release of the saga on Steam to date.
According to the SteamDB portal, on March 24, the day Resident Evil 4 was released, there were a total of 140,240 simultaneous players enjoying the new Capcom on Steam. However, and as if that were not enough, the next day, on March 25, an even higher peak was registered with 168,191 simultaneous players. This marked the highest concurrent user peak on Steam for any Resident Evil game to date.
For making comparisons, Resident Evil 3 Remake accumulated 60,293 players in his day, while Resident Evil 2 Remake surpassed it with 74,227 players. Surprisingly, Resident Evil Village settled for 20,449 playersalthough this data only reflects Steam users, leaving other platforms behind.
These are the sales of the game in the United Kingdom
Luckily, the UK releases video game sales data on a weekly basis, which has let us know that the new version of Resident Evil 4 is the eighth largest physical release of the saga in that country. The sales of this reinvention are 29% higher than those of the original, which was released in March 2005 only for the GameCube in physical format, so the total difference would be greater if the sales data in digital format were known.
Compared to more recent Resident Evil titles, Resident Evil 4 remake sales are 23% lower than Resident Evil Village and 38% lower than Resident Evil 2 remake. However, the new game outsold Resident Evil 3 remake by 38%. That said, it should be noted that 73% of the physical editions correspond to PS5, 14% to Xbox and 13% to PS4.
While it is already speculated that the game would have a DLC with the story of Ada Wong, we remind you that in our analysis of Resident Evil 4 we concluded that "it is The best remake that Capcom has released so far, as well as the best game in the entire saga. Undoubtedly, we are facing a boosted and improved version of the original masterpiece, with very good gameplay that is combined with an unbeatable setting and some characters -both villains and friends- that have an impact on the plot".
join the conversation