Nintendo had planned to leave more customization options for the Nintendo Switch menu with color themes.
If there is something that the community has criticized Nintendo Switch since its launch, is the total absence of custom themes. Users can now only choose between a light and a dark theme for the console menu, but it has been found that Nintendo had planned up to 10 color themes for the Switch menu.
How the user collects RareGamingDump on Twitter, among the files of a version of the operating system of Switch prior to its release (version 0.8.5), references to the different theme colors for the console were found:
Black Blue Deep Green Cool Green Light Green Pink Purple Red White Yellow
Leftovers found in a pre-release version of the Switch's OS (0.8.5) show that Nintendo was planning to include multiple theme colours, but removed this feature shortly before launch for unknown reasons.

(Screenshot: GRAnimated) pic.twitter.com/PylNYIyEAI

— RGD (@raregamingdump) January 21, 2023
For some reason, the company ended up discarding this idea, as well as that song that is still hidden on Switch. With the console entering its seventh year of life, it doesn't look like it will be receiving custom themes anymore, though you should never rule out the possibility that they will arrive by surprise. You never know!
Would you have liked these color themes to have been included for the Nintendo Switch menu? Will the rumored Nintendo Switch 2?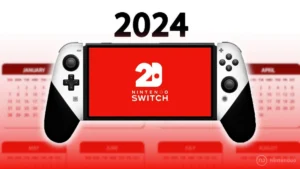 The Pokémon Scarlet and Purple DLC leaker returns to the fray with a launch window for Nintendo Switch 2.