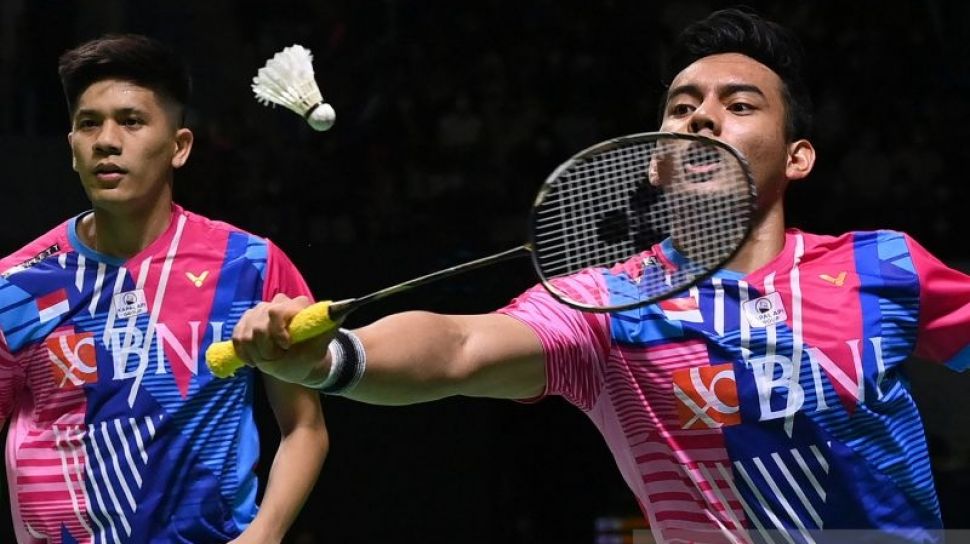 Suara.com – Indonesian men's doubles Pramudya Kusumawardana / Yeremia Erich Yoche Yacob Rambitan and Indonesian men's singles Shesar Hiren Rhustavito have had to stop after failing in the first round of the 2023 Swiss Open.
Pramudya/Yeremia must be eliminated from the 2023 Swiss Open after being defeated by the Japanese men's doubles Kenya Mitsuhashi/Hiroki Okamura after playing rubber sets.
In the first round of the Swiss Open in St. Jakobhalle, Basel, Wednesday (22/3/2023), the Indonesian men's doubles had to work hard before finally losing with a score of 24-26, 21-15, 17-21 to Kenya / Hiroki.
Meanwhile in the men's singles sector, Shesar Hiren Rhustavito also failed to advance to the second round. Vito had to stop early after being defeated by Irish representative Nhat Nguyen.
Also Read: Bagas / Fikri Dedicates First Win at Swiss Open 2023 for Syabda
In the match that was held at court 1, Vito lost two straight games. Indonesia's men's singles lost with a score of 19-21 in the first set and 17-21 in the second.
With these results, Vito should be eliminated. Meanwhile, one Indonesian men's singles representative who is also playing today, namely Chico Aura Dwi Wardoyo, will face world number 1 Viktor Axelsen on field 1.