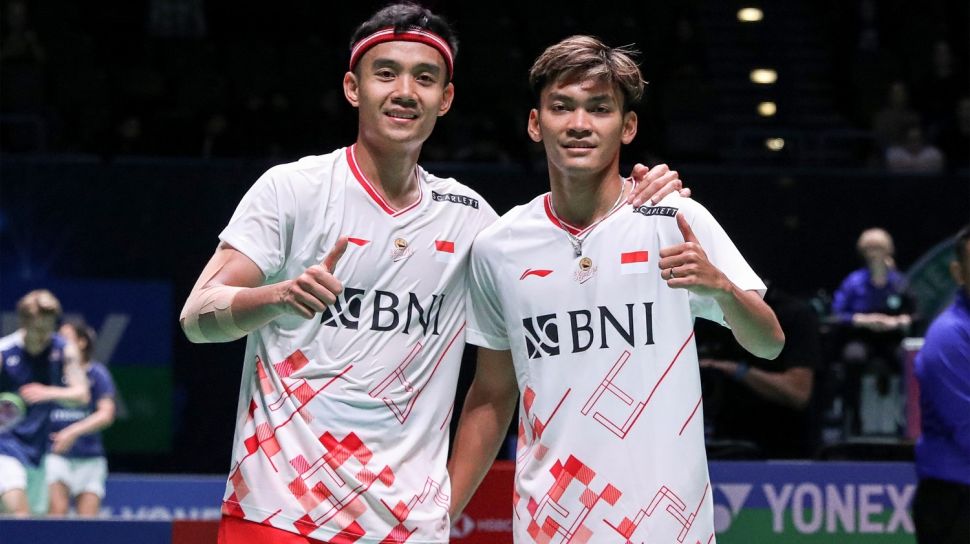 Suara.com – Indonesian men's doubles Muhammad Shohibul Fikri/Bagas Maulana advanced to the quarterfinals of the 2023 Swiss Open. Meanwhile . Indonesian women's doubles Febriana Dwipuji Kusuma/Amalia Cahaya Pratiwi must be eliminated in the round of 16
In the round of 16 match at St. Jakobshalle, Basel, Thursday (23/3/2023), Fikri/Bagas appeared dominant. The Indonesian men's doubles beat Lee Jhe-huei/Yang Po-hsuan (Taiwan) with a score of 21-8, 15-21, 21-16 in 43 minutes.
"Thank God we were able to win today and were given smooth sailing. In the first game, we were already hot, so we could play well and in the end we were far ahead," said Bagas Maulana in the official PBSI release.
"On the other hand, in the second game, the opponents started to heat up and were able to find the best performance. Apart from that, we also lost because we died a lot by ourselves. In the third game, we were able to excel again," he said.
Also Read: Kevin Sanjaya and Valencia Tanoesoedibjo Married in Paris Today
Bagas also revealed the key to their victory in this match. "The key is not to die alone on the field. We just play nothing to lose and are confident in the middle of the field."
Meanwhile, women's doubles Febriana Dwipuji Kusuma/Amalia Cahaya Pratiwi were knocked out in the round of 16. They were defeated by Japanese representatives, Rena Miyaura/Ayako Sakuramoto, in a three-set battle with a score of 22-20, 20-22, and 17-21.