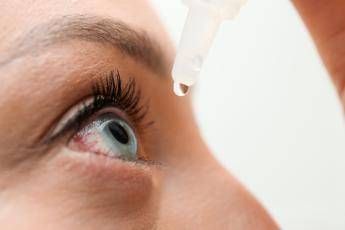 U.S. alert for drug-resistant superbug causing eye infections. To date there have been 68 confirmed cases in 16 states of people affected by the rare strain of Pseudomonas aeruginosa, 3 deaths, 8 reports of loss of vision and 4 of surgical removal of the eyeball. The Centers for Diseases Control and Prevention (CDC) is working with the Food and Drug Administration (FDA) and state and local health departments to investigate the outbreak.
The investigation to date has identified some artificial tears as a possible source of infection. So much so that the CDC and FDA have recommended that doctors and patients stop using EzriCare or Artificial Tears products pending further indications.
The outbreak strain, carbapenem-resistant Pseudomonas aeruginosa, had never been reported in the United States prior to this outbreak. However, most patients reported using artificial tears, reporting over 10 different brands. Two other products – Purely Soothing by Pharmedica Usa, 15% Msm Drops and Apotex's Brimonidine Tartrate Ophthalmic Solution, 0.15% – were preventively recalled by the manufacturers.