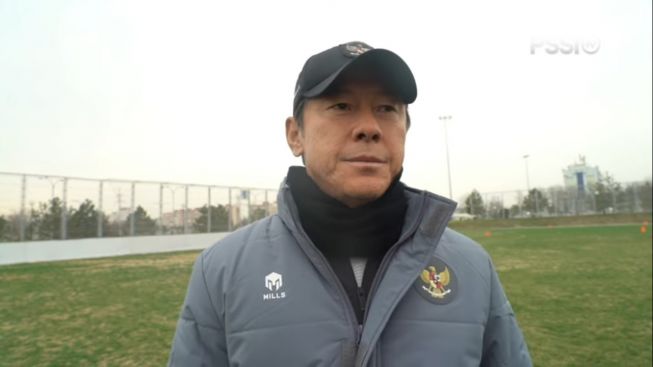 Cross out the IDR 1.74 billion player, Shin Tae Yong is steady on bringing new thugs to the U20 Indonesian national team, this is his figure (Youtube PSSI)
Denpasar Sound – The coach of the U20 Indonesian National Team, Shin Tae Yong, returned one of his players from the U20 Asian Cup, Zanadin Fariz.
The Persis Solo player worth IDR 1.7 billion, according to the transfermarkt version, had to be dropped by Shin Tae Yong due to an injury.
To replace Zanadin Fariz's position, Shin Tae Yong summoned the PSIS Semarang centre-back, Brandon Scheunemann.
Brandon Scheuneman's departure for Uzbekistan was confirmed by PSIS Semarang as the club that owns the player of German-Indonesian descent.
Also Read: The 4 Zodiac Signs Most Often Cheating, Again Gemini
"Yesterday afternoon we received news that Brandon was asked by Shin Tae Yong to go to Uzbekistan because a player was injured," said PSIS CEO Yoyok Sukawi as quoted from the club's official website.
The player who is predicted to be the new thug for the Indonesian National Team will replace Zanadin Fariz's slot in the U-20 Indonesian National Team at the 2023 U-20 Asian Cup.
Zanadin was injured before Garuda Nusantara played the first match of the U-20 Asian Cup against Iraq.
Shin Tae Yong said Zanadin was injured before Indonesia U-20 left for Uzbekistan.
Zanadin's recovery went well, but did not allow the player to appear in the U-20 Asian Cup. Because of that Zanadin Fariz was sent home. (*/Ana AP)
Also Read: Daihatsu Vocational Day and SMK Skill Contest, PT ADM Gives Appreciation to Fostered Schools and Supporting Partners
Loading…