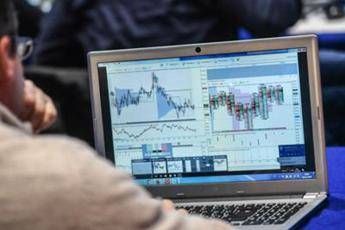 The main European markets opened the first session of the week in the red, following the rescue of Credit Suisse by Ubs. In the first few minutes of trading, Piazza Affari was the worst, registering -1.10% to 25,255 points while Frankfurt lost 0.39%, Paris 0.33% and London 0.85%. On the Asian market, the Nikkei 225 ended trading lower in Tokyo, dropping 1.42% to 26,945 points.
Read also
Credit Suisse plunged on the open on the Zurich Stock Exchange with the stock posting a 62% drop to 70 cents a share.
Business Square
The banking sector opened in the red at Piazza Affari. In the first few minutes of trading, Intesa Sanpaolo lost more than 3% to 2.13 euros per share, Unicredit 3.80% to 15.25 euros per share, Bpm recorded -3.99% to 3.31 euros and Banca Mediolanum lost more than 2% at 7.65 euros per share. Black shirt for Bper, which lost 6.44% to 2.09 euros per share.
Spread Btp-Bund rises to 200 points
The spread between BTPs and German Bunds opens sharply and rises to 200 basis points compared to last Friday's closing at 193 points. The yield on the ten-year Italian bond stands at 3.98%.