Released the first trailer for Symbiogenesis, Square Enix's first NFT game with thousands of unique and paid characters.
Square Enix has released the first trailer for Symbiogenesishe nft game with which he destroyed the illusion of seeing a new Parasite Eve and sowed controversy for launching into the new trend of titles focused on Blockchain and the Web 3.
Along with the new video of its video game, the company has clarified that it is a "completely new form of entertainment based on NFT, with 10,000 collectible illustrations that have real utility in the game." Those 10,000 illustrations correspond to 10,000 NFT characterswhich are accompanied by images that users can use as profiles on social networks.
These characters can be unlocked by paying as the characters are released. 6 chapters that make up the plot of Symbiogenesis. All while finding hidden objects in a floating continent and players contribute to completing a global mission which will lead to a final decision.
This new preview makes it clear that, despite the change of presidency, Square Enix will continue with its idea of launch nft games and take advantage of that branch of business. Will we see more similar projects? Will any of them come to Switch? For now, Pokémon is already exploring that terrain as well: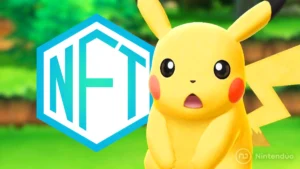 The Pokémon Company wants to hire a Director of Corporate Development with knowledge of Web3, NFT and Metaverse.
Via