As if it were Shinra, the Japanese company has announced the first batch of physical and digital NFTs from Final Fantasy 7.
Despite its change of presidency, Square Enix wants to move forward with all things metaverse and blockchain. The company has announced a new collection of digital and physical NFTs from Final Fantasy VII, the Final Fantasy VII Anniversary Art Museum Digital Card Plus.
Long name for short premise. This collection, launched to commemorate the 25th birthday of the launch of the original video game, it has more than 200 illustrations Available both physically and digitally. Users will be able to buy 20 card packs (14 digital and 6 physical) for a price of $79.80, which also includes a ticket to choose a digital menu to taste.
The technology that gives life to this entire collection is based on the blockchain, what makes all these Final Fantasy VII cards in NFT. As for the designs, they collect material from the original FFVII, as well as from its compilation products, such as the Advent Children movie, or even from its Remake.
The Japanese company is not getting off this car, in case there were still doubts after the latest trailer for Symbiogenesis, its nft game. If you are curious to see the complete collection, or are really interested in buying some of these packs, you can access the Square Enix store through the following link: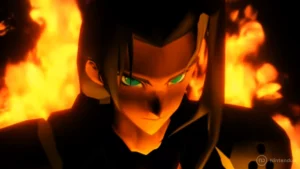 Hironobu Sakaguchi, creator of Final Fantasy 7, explains the key factor behind the game's success both inside and outside of Japan.
Via