To the joy of many users.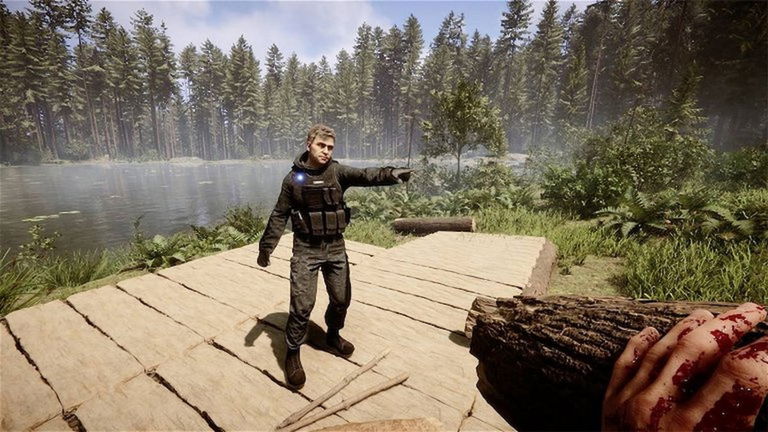 Kelvin, the artificial intelligence that accompanies us in Sons of the Forest.
join the conversation
The Forest was, at the time, a mass phenomenon, and a large number of users ended up playing it, and falling in love with it thanks to having seen their favorite streamers playing this survival video game with touches of horror. This made the hype for its sequel, Sons of the Forest, rise a lot, so much so that each delay sat with a jug of cold water. Now, although it has not been officially released, this title can be played in "early access", since, as its developers have commented, they did not want to keep players waiting any longer.
Thanks to this early access version, we have been able to realize that it has the potential to be one of the best survival games ever, although for now we have to wait for updates to continue to come out, and that it's finally officially released.
Now, the first big patch of the game has been released, which in addition to adding some things, fixes some issues Kelvin hadthe artificial intelligence that will help us in this title.
Kelvin is now much more useful
One of the most curious things that we have found in this Sons of the Forest is the artificial intelligence Kelvin, that will help us in different ways, being especially important during the first hours of the game. Still, it had some problems, especially because it used to make us even lose progress, since if we ever gave it an order to cut down a tree, and we were already using said tree in the construction of our base, it would start cutting it down anyway. . Of course, this was a bug, and with this patch it's up to date.
You can see the full patch notes on the game's Steam page, but in short, many performance bugs and other technical issues have been fixed, while new items such as binoculars and the hang glider have been added, to give more variety to the title.
Still, it's very likely that multiple Kelvins are still possible, as one Reddit user managed to do.
join the conversation