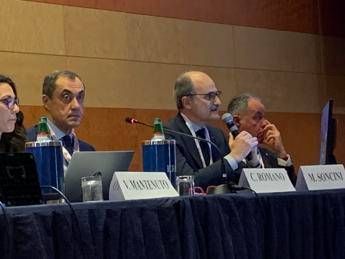 "Diseases of the digestive system are the second cause of hospitalization at national level immediately after those in the cardiovascular field, but gastroenterology has limits to deal with these pathologies in the best possible way since the presence of complex operative units of Gastroenterology is not homogeneously spread over throughout our national territory". Thus Marco Soncini, president of Aigo – Italian Association of hospital gastroenterologists and digestive endoscopists, on the sidelines of the 29th National Congress of Digestive Diseases promoted by Fismad and which brings together around 1,800 gastroenterologists in Rome.
For Soncini, who is also director of the Medical Area Department of the Asst of Lecco, that it is "important that the gastroenterologist can operate within a complex structure that best expresses his own therapeutic and diagnostic efficacy". "Over time we have expressed important data and collaborations with the Ministry of Health – recalls the expert – which demonstrate how when the gastroenterologist deals with pathologies, such as digestive bleeding for example, these give rise to better outcomes both in terms of hospitalization and of mortality. Having gastroenterology is important, having them in a regional and national network context is even more so".
The integration between hospital gastroenterology and the territory "is fundamental – remarks Soncini -: for too long the two realities have been distant. Certainly the pandemic has taught us how important continuity of care at hospital and local levels is. Starting from those chronic pathologies that are frequent in gastroenterology, such as cirrhosis of the liver and inflammatory bowel diseases, following a path shared with general practitioners becomes fundamental. We, like Aigo and, above all, in the Fismad area, are pursuing this path with the scientific societies of primary care doctors in order to create increasingly appropriate treatment paths and facilitating the continuity of care for our patients, not only in hospitals but also in the area".