The Lion King update for Disney Dreamlight Valley brings Simba for free, and it already has a release date.
Disney's "Animal Crossing" continues to grow. Although we already knew it would arrive, we finally have a release date for the lion king updatewith Simba, for Disney Dreamlight Valley. The most famous lion in cinema It will arrive in the game on April 5. with a good wave of new content.
The official channel of the game has shared a preview of the news that this patch brings, although it did not want to detail everything. Thanks to Tweet that you have below, it has been confirmed that, in addition to Simba, more new characters will be included, a new world to explore and other surprises to reveal.
simba and nala They can lead to very interesting situations with the other Lion King character who is already in Disney Dreamlight Valley, the villain Scar. We will have to wait a few days to find out what else this free game update hides. Do you feel like sinking your teeth into it?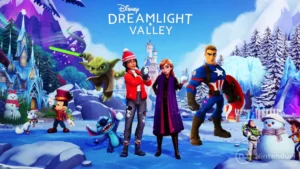 Disney Dreamlight Valley does not rule out adding worlds and characters from Marvel or Star Wars in the future. Although the priorities now are different.
Via