The design of the scary nurses has received a small change.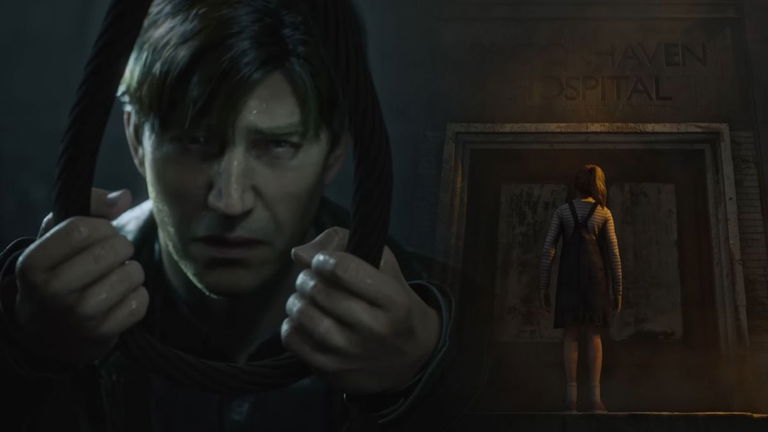 James will continue to suffer as always.
join the conversation
Remakes are always welcome, especially when it comes to installments that have been around for a long time and are practically considered cult games, like this Silent Hill 2. The best thing about these new versions is that it allows us to relive an ancient story with the power of current generations. On top of that, they also implement quite a few better visuals that make everything much cleaner.
We were recently able to see the arrival of Dead Space Remake and now we come to tell you about the news that Silent Hill 2 remake will bring. We know that Asian studios have a lot of open bars when it comes to showing skin or hypersexualizing their characters.. On this occasion, the designer of Silent Hill 2 Remake, Mashahiro Ito, wanted to cover up the terrifying nurses a bit. If you want to know the reason why a remake of the first Silent Hill has not been made, here is the information.
Silent Hill 2 nurses get more clothes
As you well know, this installment is still in development, so we will surely see that Ito has implemented more changes than we think. But for now, we have been able to see a detail in the images that Bloober Team has shared that have caught the attention of some players. The characteristic nurses of this installment wear stockings in addition to their characteristic dress.
In the image that I will leave you below you can see the change that they have commented on so much. More specifically in the modeling of the characters we can see how on this occasion, lThe nurses have black stockings that go up to the thighs. This garment is not found in the original delivery, so Mashahiro Ito has decided to adapt a bit to current times.
As to the nurse pic Bloober was released, it's one of the concept arts. I made her wear the stockings w/ the color because I was pointed out that the original nurse in the orig SH2 exposed her skin too much and I wanted to mean "this is a remake". Also coz of a game design. pic.twitter.com/ubUWfOSLys

— Masahiro Ito (@adsk4) March 18, 2023
While this may lead to some debate as to why this decision was made, Ito has also left out the reason for his change. As you have been able to see in the tweet above, the designer of Silent Hill 2 Remake has commented that in the original installment these nurses were showing too much skin. Therefore, he has decided to add these stockings and make it clear that we are facing a remake..
Whether with more or less clothes, those nurses are still willing to torment James, just as the developers had planned. In addition to this change, they've also increased James' age a bit to make him look more mature and show us that he's suffered over time. As you can see, many new features await us in Silent Hill 2 Remake.
join the conversation