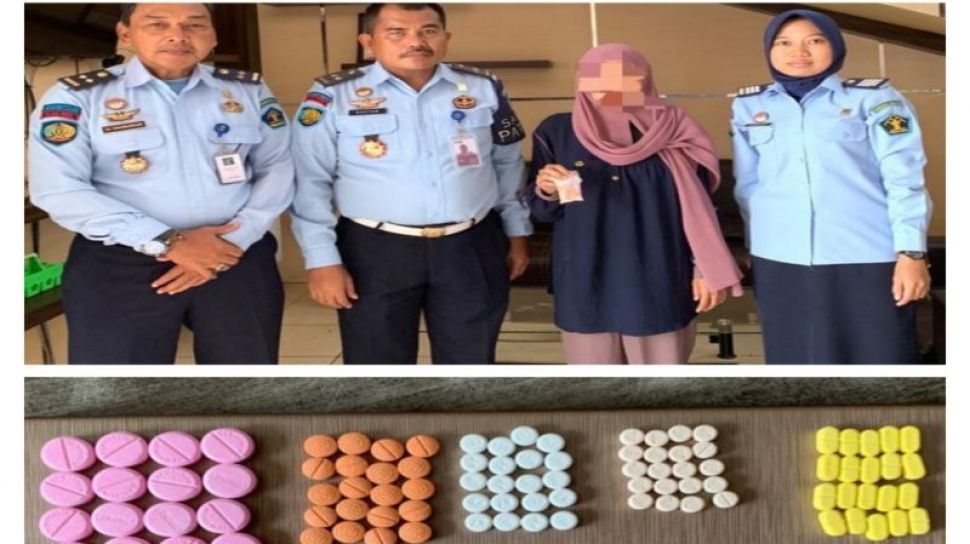 Suara.com – Officers of the Class IIA Narcotics Penitentiary (Lapas) Karang Intan, Banjar Regency, South Kalimantan thwarted an attempt to smuggle as many as 100 sedatives suspected of containing narcotics by a female visitor during a visiting service, Monday (13/3/2023).
"The perpetrator with the initials MH was arrested when he tried to smuggle narcotic pills consisting of five different shapes and colors with 20 items each," said Head of the Karang Intan Narcotics Prison Security Unit Rustam Efendi in Martapura, Monday.
Rustam explained that initially the perpetrator and his son came to visit his husband, an inmate resident with the initials J.
When the search procedure was carried out, the person concerned removed the veil but he continued to hold it.
Also Read: Wamenkumham Denies Salemba Prison Is Not Safe for Convict Richard Eliezer
Suspicious officers then took her veil and apparently found illegal drugs tucked in.
After being recorded, the perpetrator was handed over by Lapas officers to the Karang Intan Police for further legal proceedings.
Meanwhile, the husband underwent an in-depth examination by prison officials and it is certain that he will be subject to sanctions because of his alleged involvement in the attempt to smuggle these prohibited items.
Head of Karang Intan Narcotics Prison Wahyu Susetyo appreciates the efforts that his staff continues to make in creating a clean prison environment free of drugs, by implementing 3+1 keys to advanced correctional facilities, one of which is eradicating narcotics in prisons within the Regional Office of the Ministry of Law and Human Rights (Kemenkumham) South Kalimantan.
"We always try to prevent the smuggling of prohibited goods," he stressed. (Source: Antara)
Also Read: Deputy Minister of Law and Human Rights Accuses Salemba Prison of Not being Safe for Bharada Richard Eliezer, Here's the Reason