A user has decided to recreate that evil moment from Super Mario 64 in LEGO, and the result is as nostalgic as it is evil.
Anyone who has ever played the first Mario 3Dwhich was released on Nintendo 64, has surely been carried away by its darker side in the level Cool, Cool Mountain throwing the little penguin into the void. This moment of super mario 64 has become one of the most tragic and fun of video games, and now it has been revived with LEGO blocks.
On Reddit, the user LetsGoArmen has harnessed LEGO Super Mario toys and his Photoshop skills to recreate what you all have done in Mario 64 with LEGO toys. You have the result below, and it is as diabolic as always.
I recreated the famous 64 meme using lego Mario and PS
by u/LetsGoArmen in Mario
What memories, right? How many of you fell for the dark side in this game? Or also, how many of you did it again in the last Mario + Rabbids?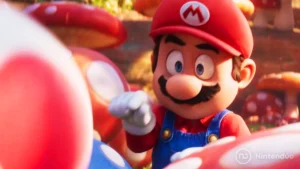 Do you remember the first trailer of Super Mario Bros The Movie? Well, it contained a deleted scene in the final version.
Fuente